District Attorney's Office hopes to help more youth in Macon
The 3rd annual Changing the Face of Justice Day took place on Friday.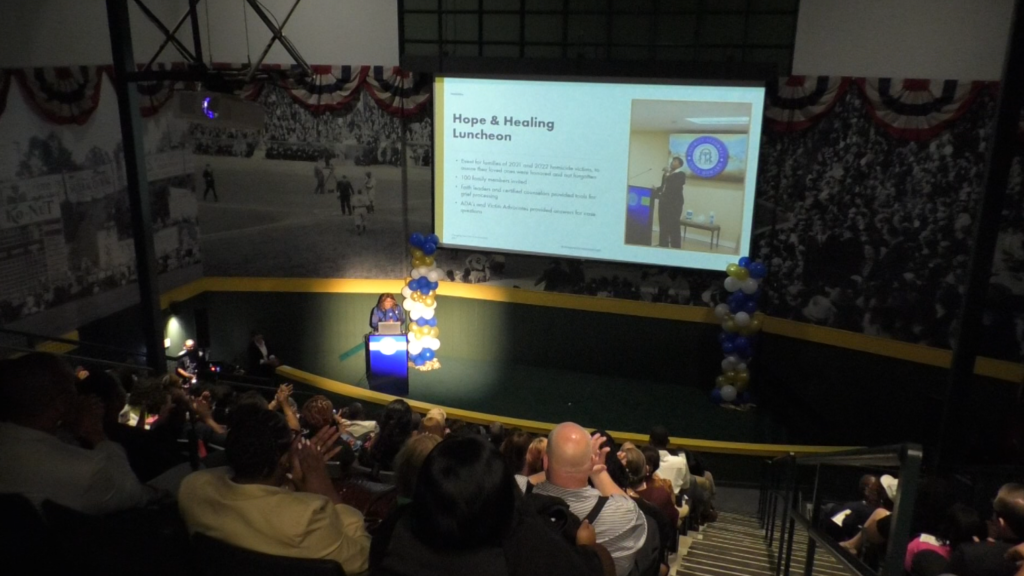 MACON, Georgia (41NBC/WMGT) – District Attorney Anita Howard celebrated the 3rd Annual Changing the Face of Justice Day on Friday.  She spoke about the progress in Macon since last year and her intentions to help mitigate crime and youth trauma.
Sarah Schanck, Site Coordinator of the Macon Family Justice Center, believes the DA's Office wants to make a difference in the lives of youth.
"The commitment that she has to really changing our community," says Schanck. "It makes a massive difference and I'm glad to come here each year to celebrate that with her."
District Attorney Howard is putting an emphasis on programs like RISE, which focuses on keeping children away from the criminal justice system. She says that is why they host this event annually.
"Today was important so that we can inform the community," says Howard. "One thing that we promise is transparency and this is the people's office, and I want to know what's going on in their office"
The District Attorney's Office hopes the initiatives will help solve youth crimes and abuse for current and next generations.