Descendant of William and Ellen Craft sharing family legacy Saturday
Event featuring Julia Ellen Craft Davis sheds light on the Crafts and their Impact on local history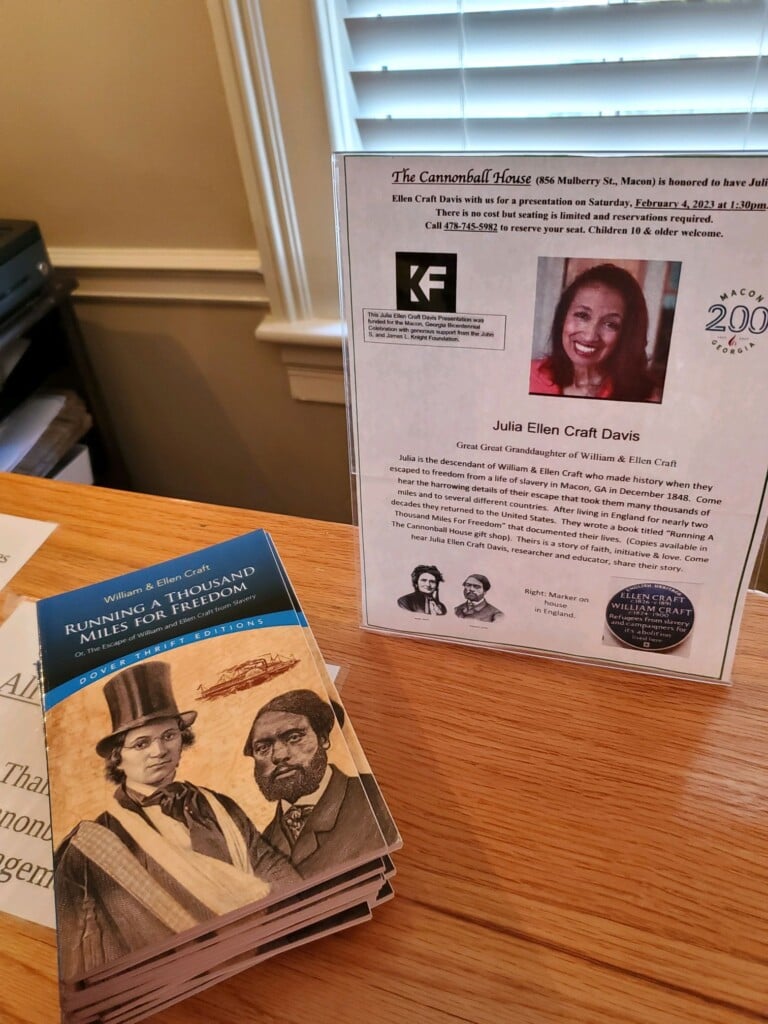 MACON, Georgia (41NBC/WMGT) – A special event is being held at the Cannonball House in Macon on Saturday, February 4.
The event, which starts at 1:30 p.m. and ends at 3 p.m., will feature Julia Ellen Craft Davis, the great-great-granddaughter of William and Ellen Craft.
William and Ellen Craft are renowned for their escape from slavery in Macon in December 1848. They later wrote a book about their journey to freedom called "Running a Thousand Miles for Freedom".
As a researcher and educator, Davis will provide insights into the lives of her ancestors and their impact on the history of Macon. Attendees will have the opportunity to learn about this important part of Macon's history from a direct descendant of the Crafts.
Please note that seating for the event is limited, so be sure to arrive early to secure your spot.