Deputy Christopher Knight's funeral honors his life
MACON, Georgia (41NBC/WMGT)— Deputy Christopher Knight's funeral was held Tuesday at the Macon City Auditorium.
Law enforcement agencies along with local and state officials across Georgia came to pay their respects. Governor Brian Kemp and his wife Marty attended the ceremony as well.
Deputy Knight died Tuesday April 6 while working at the Bibb County Jail. He was stabbed by an inmate who was moving to suicide watch. He was 30 years old.
We spoke with Captain Gregory Jones about the type of person Deputy Knight was.
"Very nice young man, always full of joy and laughter. If you met him you would never forget him, great smile, family man, just an all around gentleman," says Captain Jones.
During the service, Lieutenant Eady spoke about Deputy Knight as a coworker. He describes him as his "go-to guy".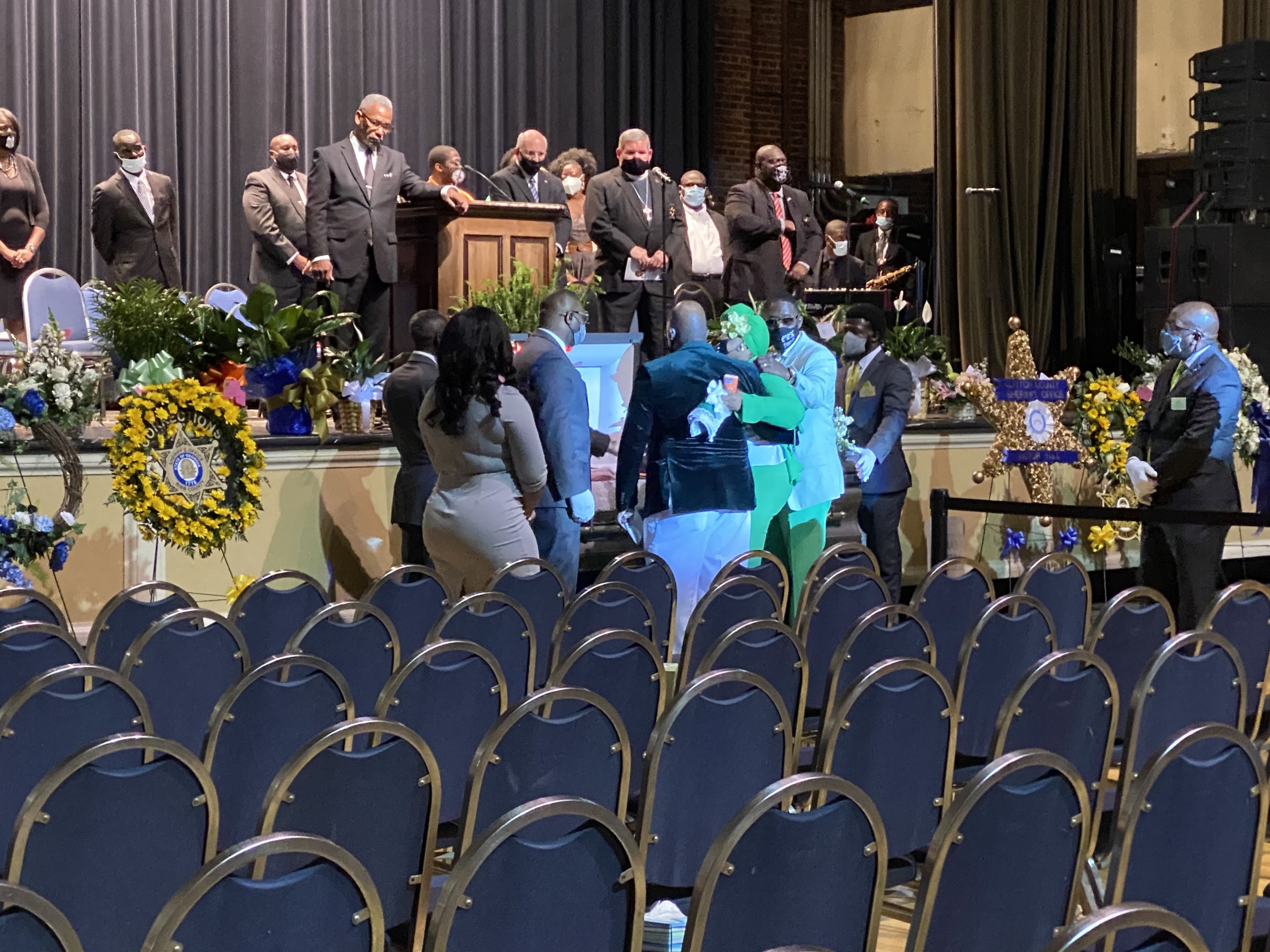 "What I loved about Mr. Christopher, he would always call me and let me know when everything was complete," says Lt. Eady. "He'd be like anything else you need? and I'd be like carry on soldier, good job."
Deputy Knight leaves behind a 2 year old daughter, his parents, and many other relatives, and friends.