Cooler, Wetter Weather Ahead
MACON, Georgia. (41NBC/WMGT) – It's a new week, and we now have a new tropical system in the Caribbean Sea. Tropical Storm Franklin is moving towards the Yucatan Peninsula at 13 mph. The wind speeds are currently sustained at 50 mph. Franklin will likely weaken as it travels over land and strengthen again over the Bay of Campeche. However, it is not expected to strengthen into a hurricane. A ridge to the north will cause Franklin to have a more westward motion as it moves from the Bay of Campeche into central Mexico.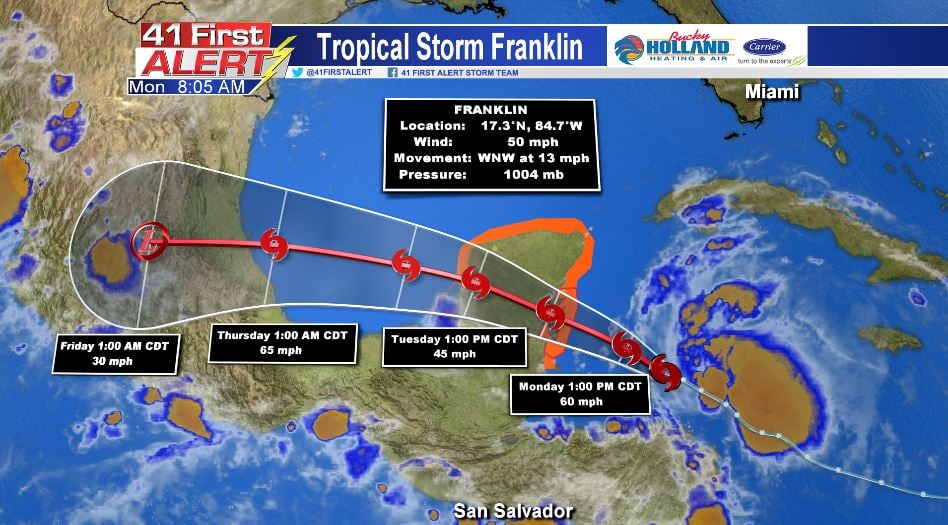 Looking a little closer to home, the southeast will also see its own wet weather this week. Right now, we are under the effect of a warm front stretching out from a low pressure system. The warm front is pulling warm, moist air up from the Gulf of Mexico. The moisture combined with daytime heating will fuel rain and thunderstorm development. Expect a good amount of cloud coverage this week too.
Later this week, the cold front will move into Middle Georgia. This frontal system will act to lift up the warm, moist air resulting in the production of more rain. So basically, rain chances will exist daily as this system struggles to clear the southeast.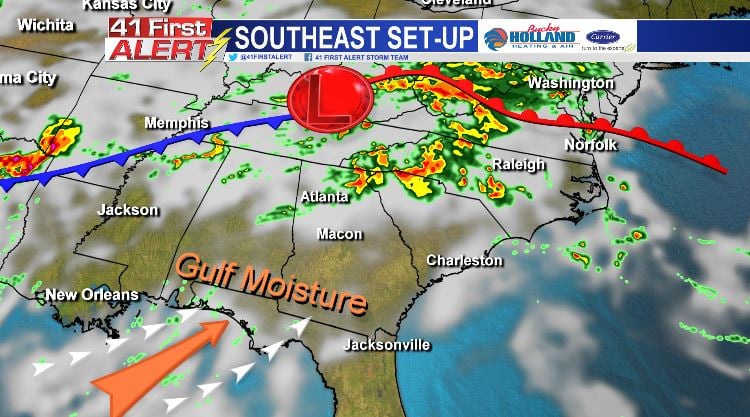 Average this time of year is 92 degrees, but with clouds and rain in the forecast daily, we won't really see temperatures near that number. However, just because temperatures won't actually hit the 90's much this week doesn't mean it won't feel that hot. Higher humidity will make it feel closer to 100 degrees several days this week.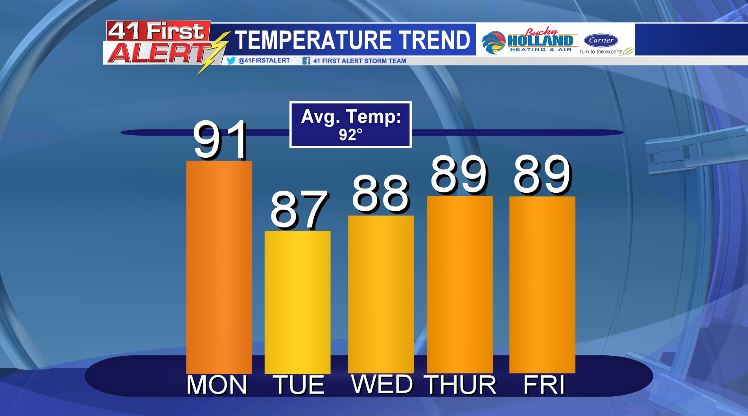 This cooler, wetter weather trend may continue throughout the whole month of August. Several models are pointing at temperatures trending below average with slightly above average rainfall possible.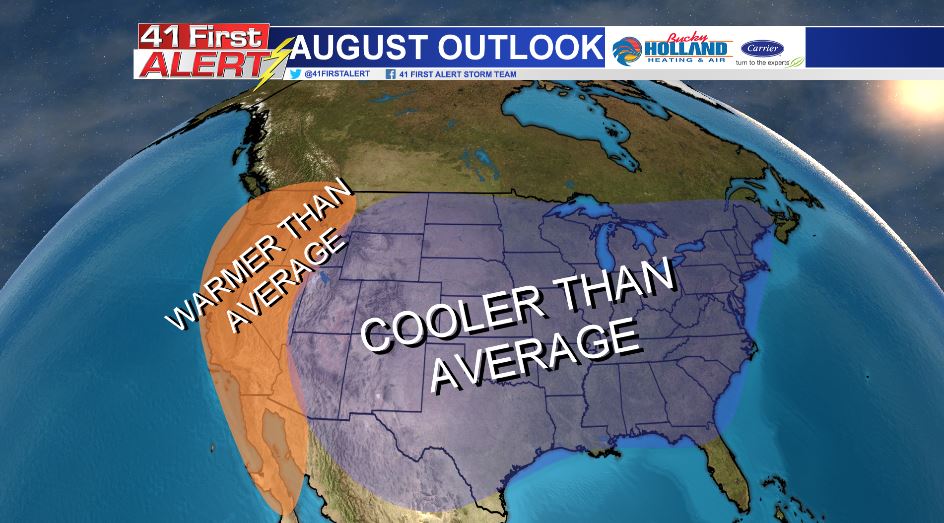 Connect with Meteorologist Kristen Kennedy on Facebook and Twitter for your daily forecast and the latest weather updates.