Convicted felon sentenced to 20 years in Macon child death
John Demetrius Simmons pleaded guilty to Involuntary Manslaughter and Possession of a Firearm by a Convicted Felon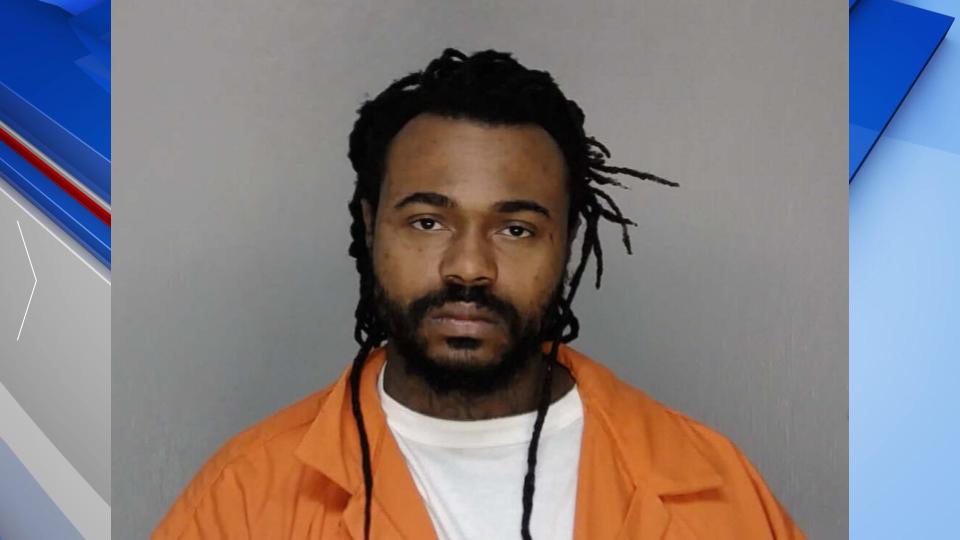 MACON, Georgia (41NBC/WMGT) – A Georgia man pleads guilty to Involuntary Manslaughter and Possession of a Firearm by a Convicted Felon in connection to the death of a Macon child.
A judge sentenced 30-year-old John Demetrius Simmons of Garden City to the maximum of 10 years on each of the charges to run consecutively. And he will serve his 20 years in the state penitentiary. Simmons had been previously convicted of federal Armed Bank Robbery charges in the U.S. District Court for the Southern District of Georgia.
The charges stem from the February 14, 2021 death of a one year old child at the Chamber Cove Apartment Complex. Simmons was in Macon with his girlfriend and visiting his girlfriend's family in at the Chamber Cove Apartments.
Evidence in the case shows, Simmons had gone to that residence to do laundry, and he brought a loaded 9mm handgun with him. While there, he removed the gun from his pants and left it unattended on a chair. The toddler later reached for the weapon, and it discharged and shot her in the abdomen. The child later died at the hospital from that injury.
"How many times do we have to experience the loss of a child because of the irresponsible and illegal behavior of adults with guns?" said Macon Judicial Circuit District Attorney Anita Howard. "These are preventable tragedies that should never happen under any circumstance. Adults have the ability to prevent these traumatic incidents, and they must take personal responsibility for protecting the children around them."