Community Church of God gives away food boxes ahead of Thanksgiving
MACON, Georgia (41NBC/WMGT) — The Community Church of God gave away 3900 boxes of food to people in need Tuesday.
The church hosted many food drives in the past. However, Pastor Jason McClendon deems it important for people to have food this Thanksgiving.
They started the distribution early because traffic backed up onto Rocky Creek Road as people waiting for it to start.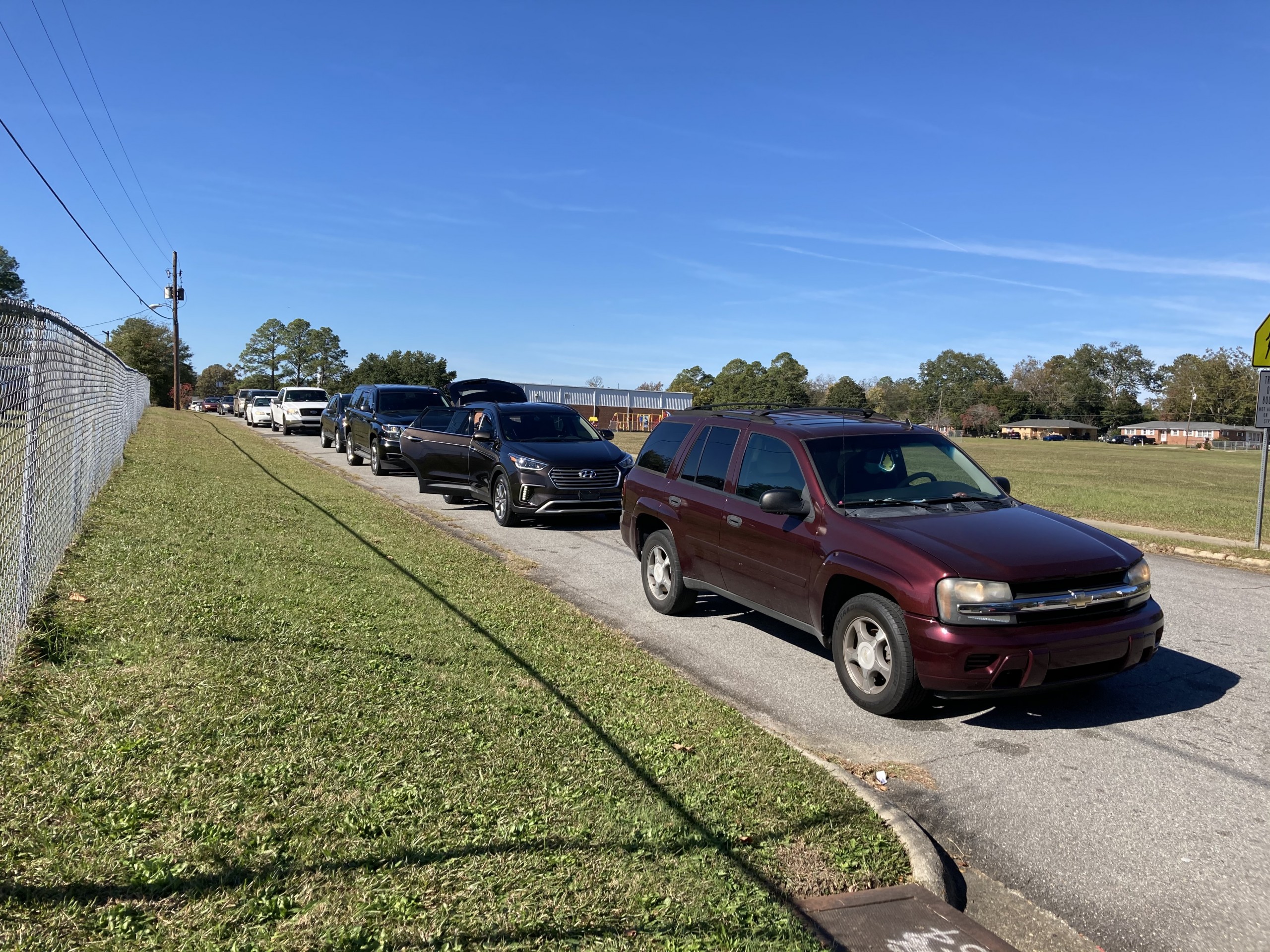 Pastor McClendon expressed gratitude for the support of the volunteers and the community for allowing them to hold the drive.
Elizabeth M. Bryant, a recipient of the food drive, tells us she'll be giving her donation to her family members who lost their jobs due to the pandemic.
The pastor said they distributed 1300 additional boxes throughout the Middle Georgia community.