Commissioners Approve Next phase of skate park
MACON, Georgia (41NBC/WMGT) – A new feature will soon be in the Central City Skate Park.
Commissioners approved a bowl Tuesday night. A bowl looks like an empty swimming pool with added features. Skaters can use it to perform tricks or just have fun.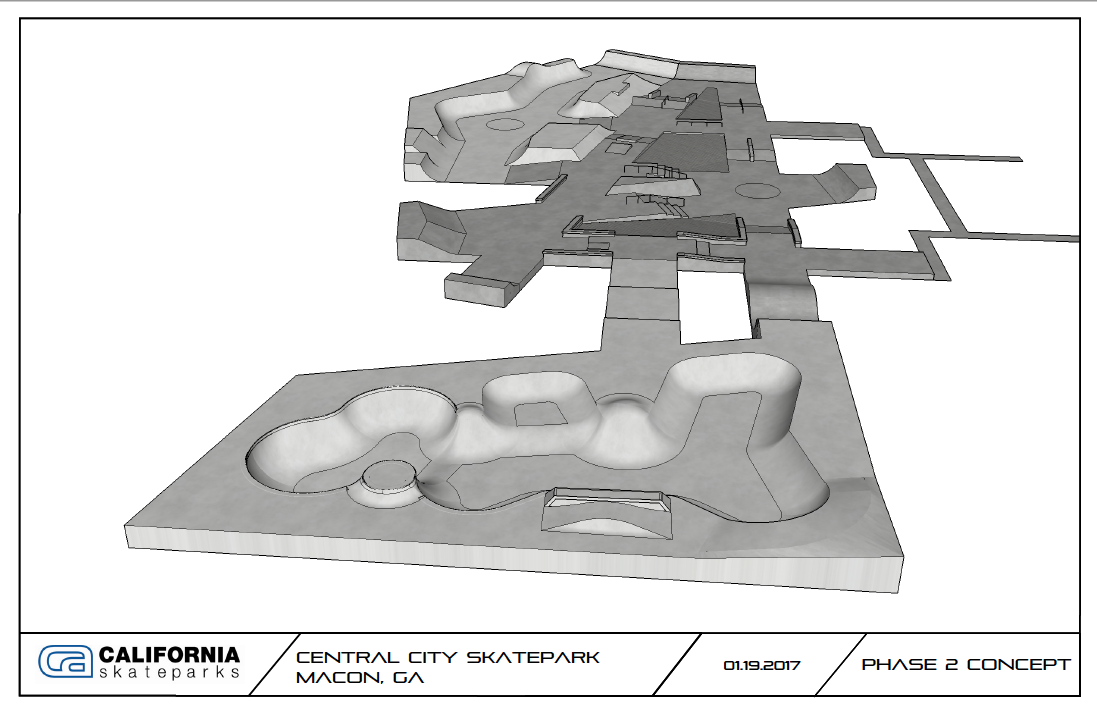 Chris Casey is a skater in Macon who said he is excited to see how far the skate park has come.
"I don't know. I'm just blown away. Like I did not expect this and you know now we got this awesome park and it's not even done yet you know it's just great," Casey said.
The bowl will cost about $550,000, but young and old skaters can use it.
Clay Murphey is the SPLOST Project Manager and he said this bowl will be more than just a giant hole in the ground.
"It's got lots of nooks, lips and ledges, and I don't even know what you call the different aspects, but it's not just round," Murphey said. It's not a round bowl. We'll be able to do what you call a run from the shallow area all the way to the deep area."
Murphey said the skating community really pushed for this park and that's why they got it.
"One of the things we told people is, we don't want to come in with predetermined ideas and have you approved. What we wanted was for you to tell us what you want and we'll try to design it for you," he said.
And Casey said the skating community appreciates it.
"We already have such a great street park, but they're also adding like a bowl, you know, and they're adding like more transition, so it's gonna be, you know, a skate park for everyone," he said.
Chris said he plans on using the bowl soon as the construction is finished.
The next phase of the park is a transition skate. Murphey said it's a feature that will go side to side the entire length of the park. It will cost about $750,000 – $800,000.
"If we can find more money, we'll do it," Murphey said.
The plan is to have the bowl finished by the end of this year. Construction will start in about 45 days.