Cold Tuesday morning will lead to warmth this week
Good Evening!
After a very active Sunday, a quiet weather week is on the way (and I for one am thankful!). High pressure in the middle of the country is keeping us dry the next few days as it moves to the east coast.
We will be starting out cold on Tuesday morning with clear skies and some breezy conditions. Wind chills will be in the middle 30's early tomorrow morning.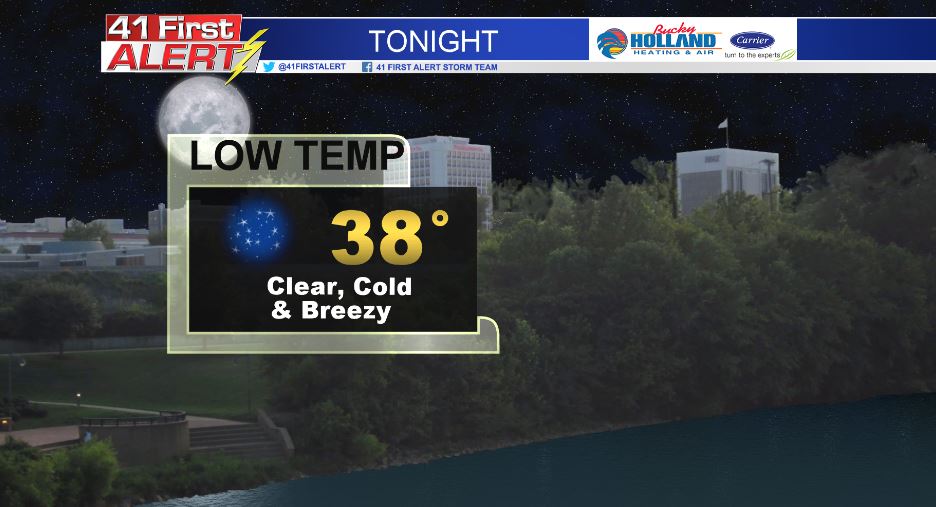 Warm air moves in as the chilly air mass moves back to the north and 70's return on Tuesday, before our BIG warm up on Wednesday into the 80's. A dry cold front is expected to move through the area Wednesday night which brings us back to the 70's for the rest of the week.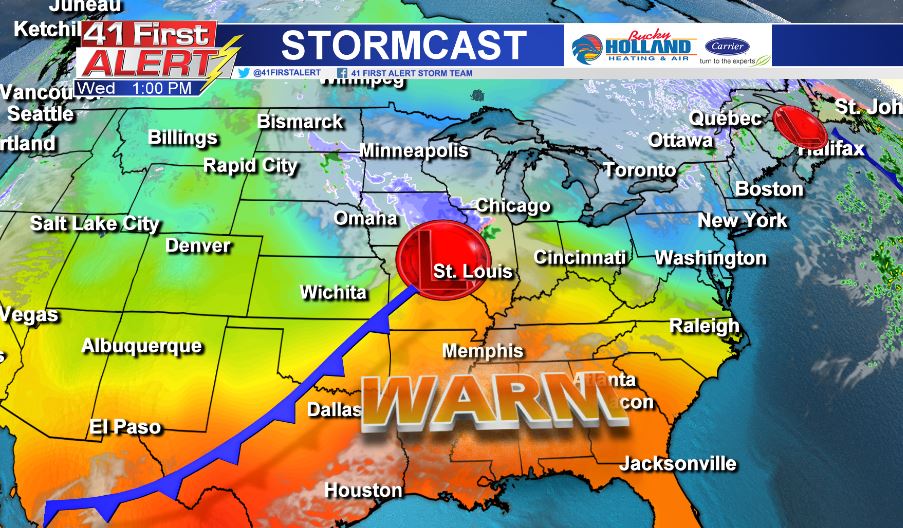 Sunshine hangs out with us through at least Saturday, so put the umbrellas away…at least for the week.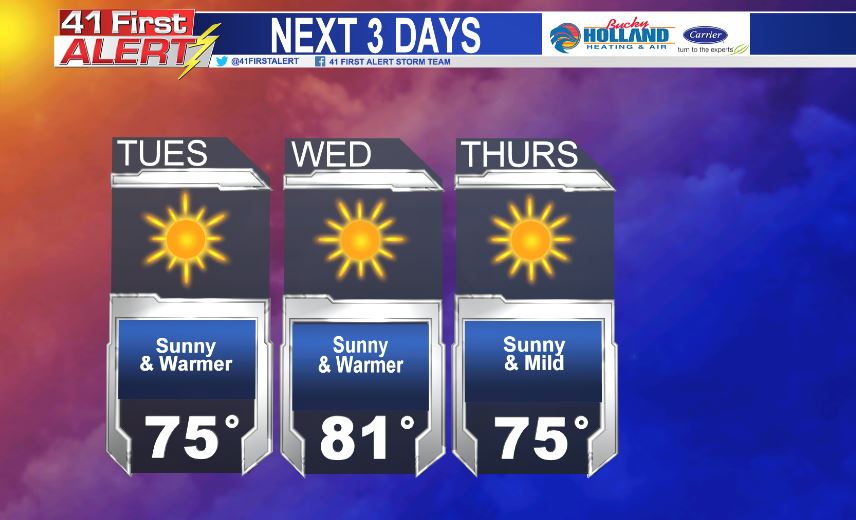 Have a great week!
Chief Meteorologist Cecilia Reeves