Cold front stalls on the way into Georgia, summer-like weather continues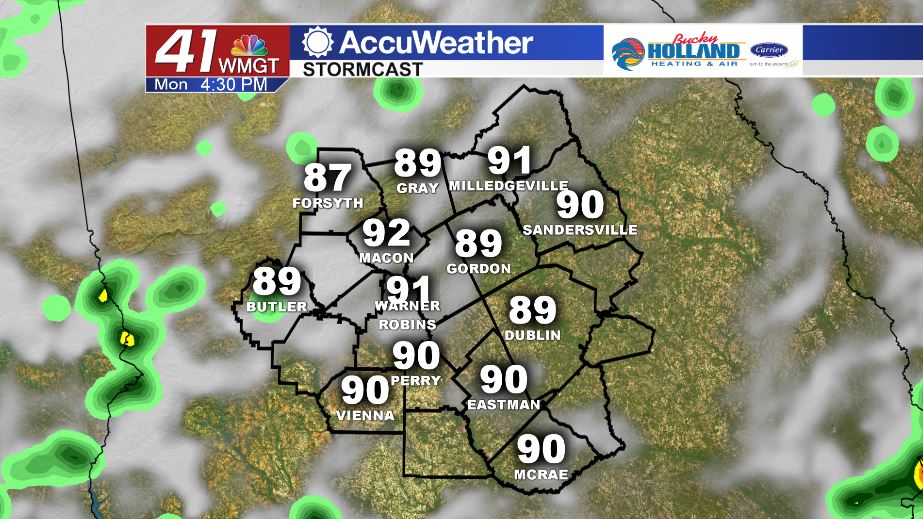 MACON, Georgia. (41NBC/WGMT) – A cold front is making its way into the southeast, bringing cooler and drier air to some states.
Unfortunately, this frontal system will stall out on the way into Georgia. It will act as a barrier between warm and humid air in the Deep South and cooler, drier air to the northwest.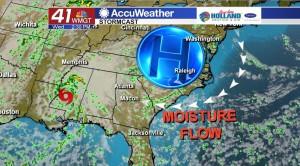 Moisture will remain in place over the Deep South, leading to not only high humidity but also isolated shower/storm development in the afternoon.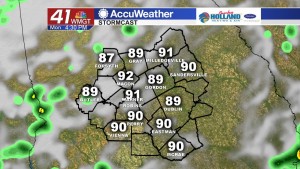 The summer-like weather will continue this week as temperatures stay in the low-mid 90's daily. The best chance for rain will likely be Wednesday as scattered showers and storms pop-up across Middle Georgia.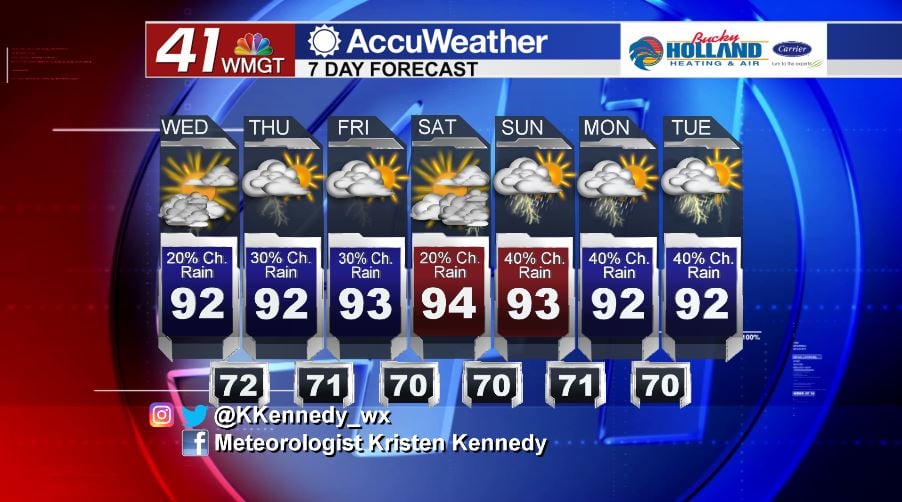 Connect with Meteorologist Kristen Kennedy on Facebook and Twitter for weather updates throughout the day. You can also watch her forecasts Monday through Friday on 41NBC News at Daybreak (5-7 a.m.) and 41Today (11 a.m.).