Cold front Friday brings rain chances, a cool weekend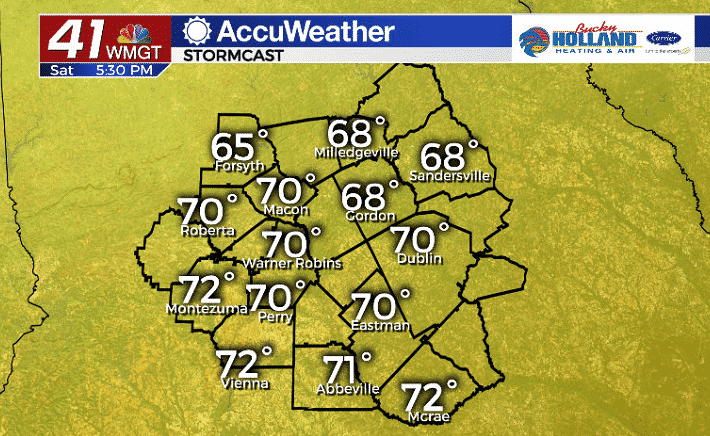 We have felt the cool down across Middle Georgia today with highs in the mid 70's. More of that is on the way tomorrow with an increase in clouds as well.
A cold front will approach the area with breezy conditions (wind gusts up to 25 mph) and a chance of showers and storms. Timing of this rain will be sometime after 10 pm, although an isolated shower can't be ruled out earlier in the day.
Behind the cold front, arctic air will push into parts of the midwest and northeast. We will get just a hint of of a major cool down.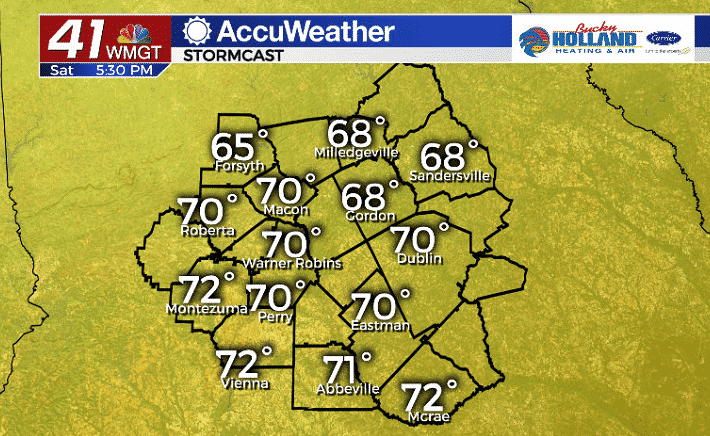 This front will lead the way to a pretty chilly May day. Highs will make it to the upper 60's and low 70's. Although it will be clear, the sunshine won't help much to warm us up.
Overnight Saturday into Sunday will be a chilly evening with our lows dropping into the low 40's. This will likely be our last very cold morning of the season.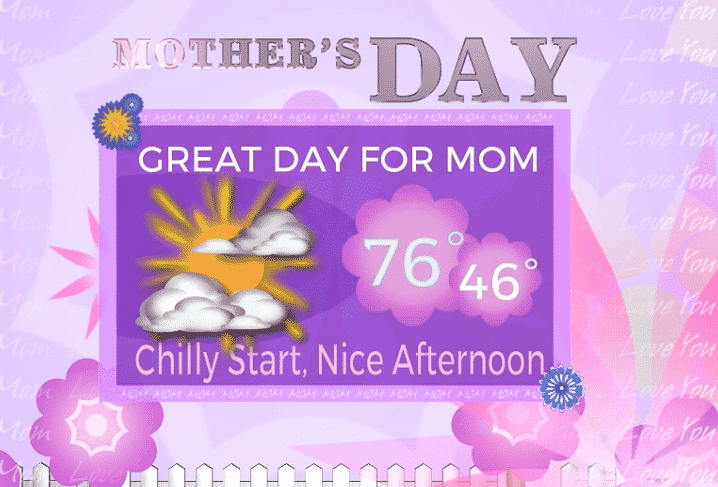 Although we will start and end our Mother's Day (Sunday) in the 40's, it should be a really nice day to enjoy with Mom.
Next week will be mostly warm and dry, without much to worry about weather-wise.