Cold front to bring cooler temps, but only a few showers
Good Evening!
After a beautiful and warm day in Middle GA, changes are on the way!
A cold front is moving through the southeast and could bring a few isolated showers to the Middle Georgia area during the morning hours. Temperatures will make it into the middle 70's, but the cooler air really moves in by Friday.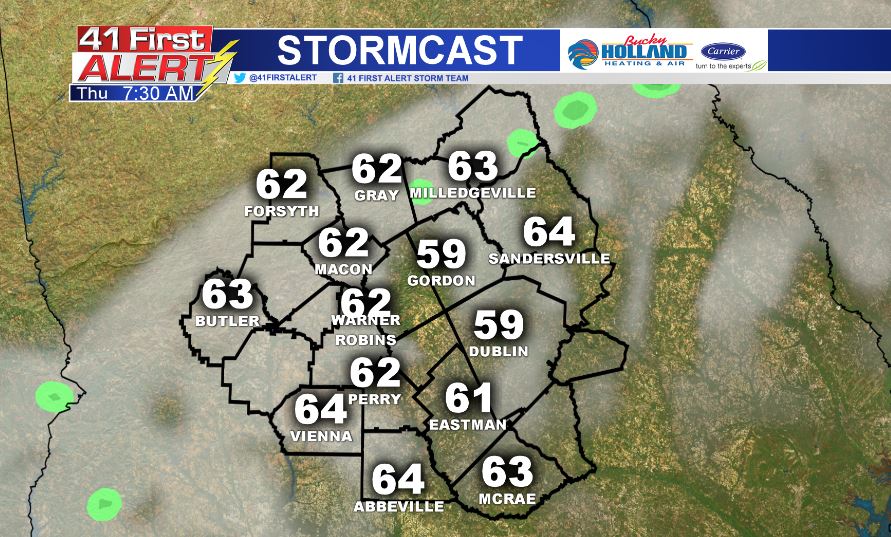 Once again, Friday will be the coolest day of the week, but at least it will be sunny. The sun will hang around through the weekend with a warm up closer to normal highs.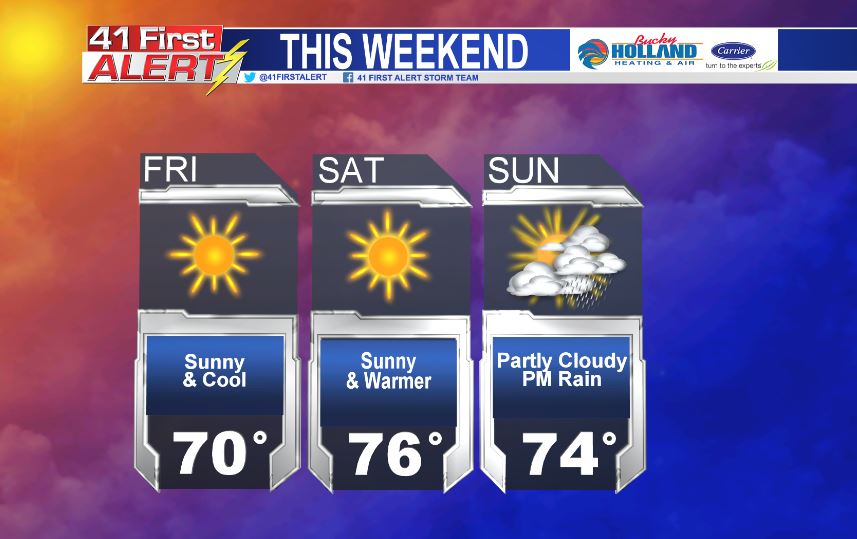 Heavy rain moves into Middle GA by Sunday night through the beginning of next week, which will keep our temperatures in the upper 60's.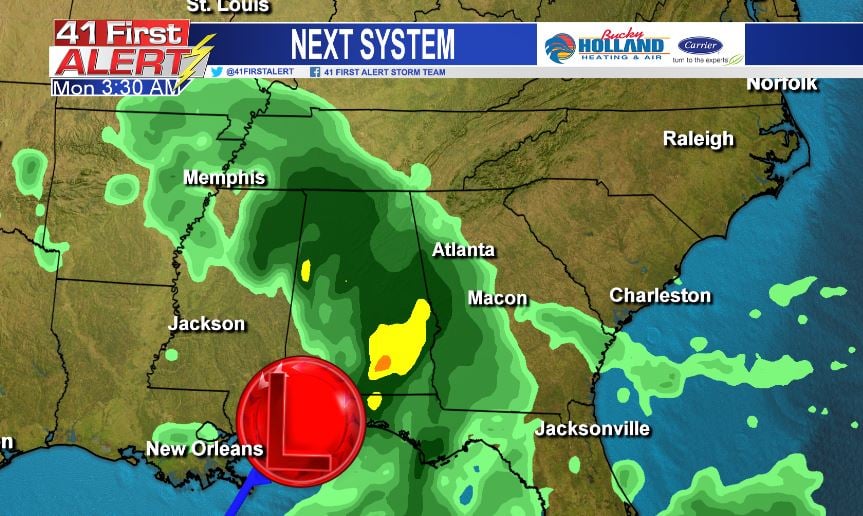 Looking ahead to next week temps stay cooler than average for the next week.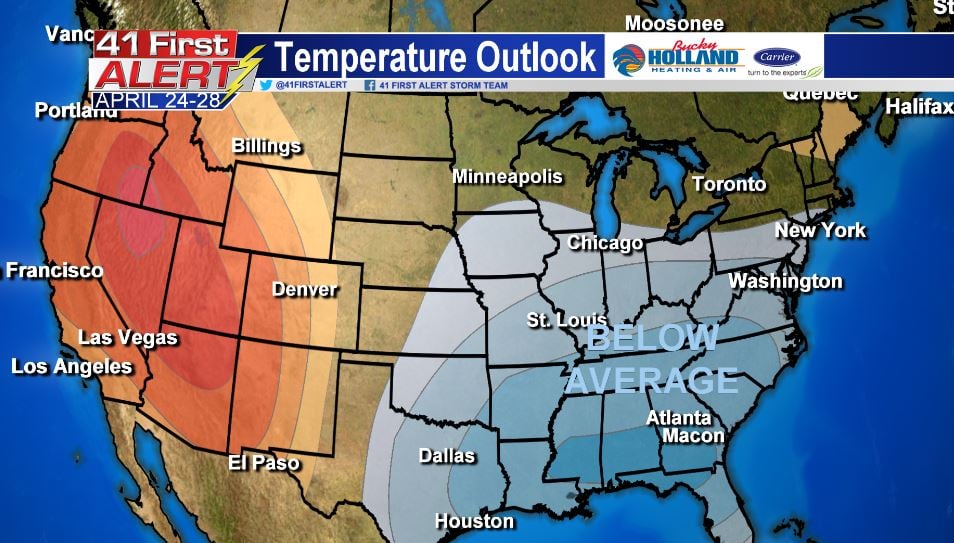 Enjoy the mild weather through the end of the week!
Chief Meteorologist Cecilia Reevs