Cherry trees ready to bloom in Macon
Visit Macon is offering a tour of the tree locations.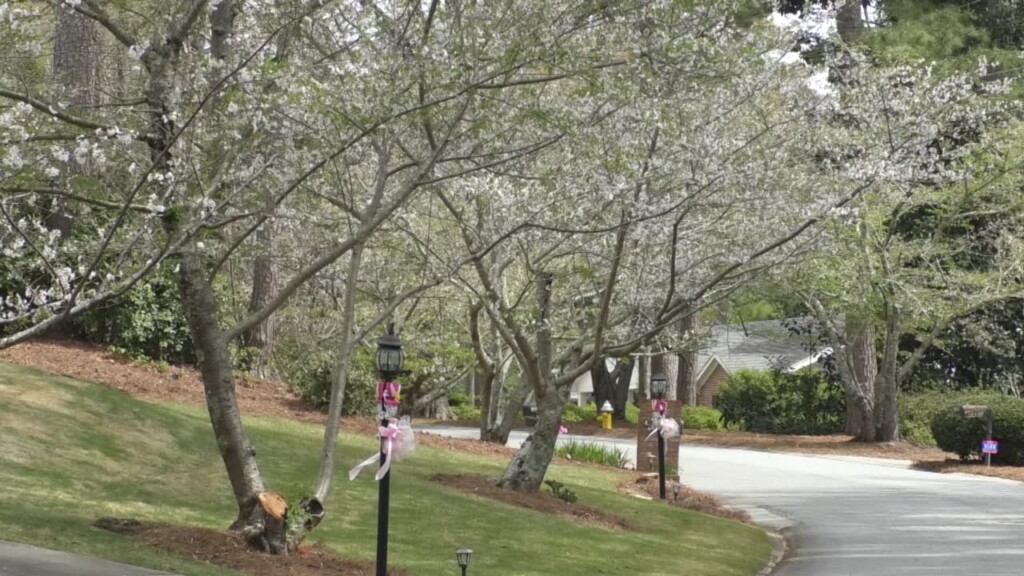 MACON, Georgia (41NBC/WMGT) – The Cherry Blossom Festival is underway, and according to Visit Macon, more than 30,000 people will attend the 10-day festival. Visitors also have a chance to see the cherry blossoms bloom.
Visit Macon is offering a tour of the tree locations. Senior Vice President of Visit Macon Aaron Buzza explains what you can expect during the tour.
"We're the guides on that Cherry Blossom trail," he said. "Visitors get a chance to hear a little bit about the history of Macon, some fun stories, but also get really up close and a really good look at the cherry trees."
Cherry trees around Northside Drive, Oxford Road and Ingleside Avenue are beginning their bloom.
Wayne Woodworth, a tree master gardener, says the trees are special.
"Macon is known for its cherry blossom trees, and I think that makes it special, and now I can carry on the tradition that the Ficklings and Carolyn Clayton have carried on for all these years," he said.
The trees along Third Street in downtown Macon will soon bloom. Visitors are encouraged to take photos.
"We also have a really cool map that we can give to people," Buzza said. "And they can drive on the Cherry Blossom Trail, which highlights different areas around town and kind of gets people into the peak blossoms throughout the community."
For more details about the trail visit, maconga.org