Cat of the Week: Daphne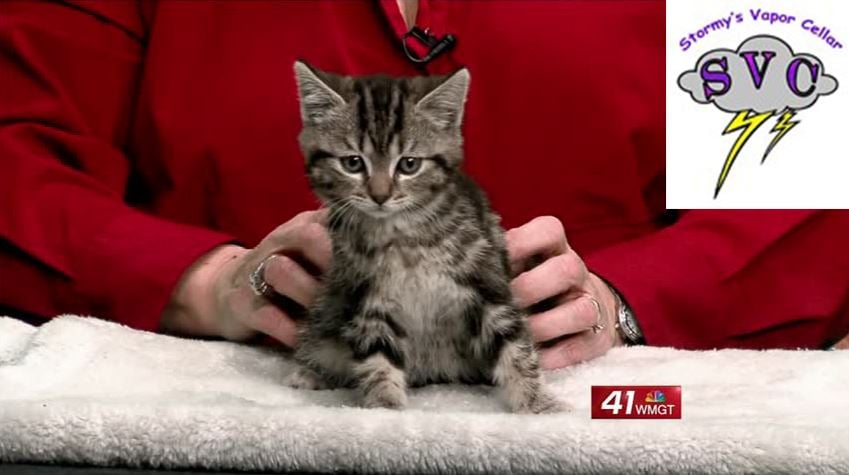 MACON, Georgia (41NBC/WMGT) – This week's "Cat of the Week" is Daphne! Daphne is one of five kittens named after the 'Scooby Doo' crew, and she is available for adoption.
Daphne is very young. She was a little camera-shy during her TV debut on 41NBC News at Daybreak, but Deborah Reddish from Kitty City Cat Rescue says she has a load of energy and is very playful.
Daphne doesn't meet the weight limit for release just yet (she's half a pound light), but she can still be pre-adopted. Once she weighs two pounds, you will be able to take her home. Kitty City Cat Rescue will also distribute a voucher for her kitty shots and combo-tests.
If you're interested in adopting Daphne or any other cats from Kitty City Cat Rescue, stop by the rescue center located at 4530 Knight Road in Macon. You can also check out their Facebook page or give them a call at 478-305-7799 for more information.