Cat of the Week: Purkins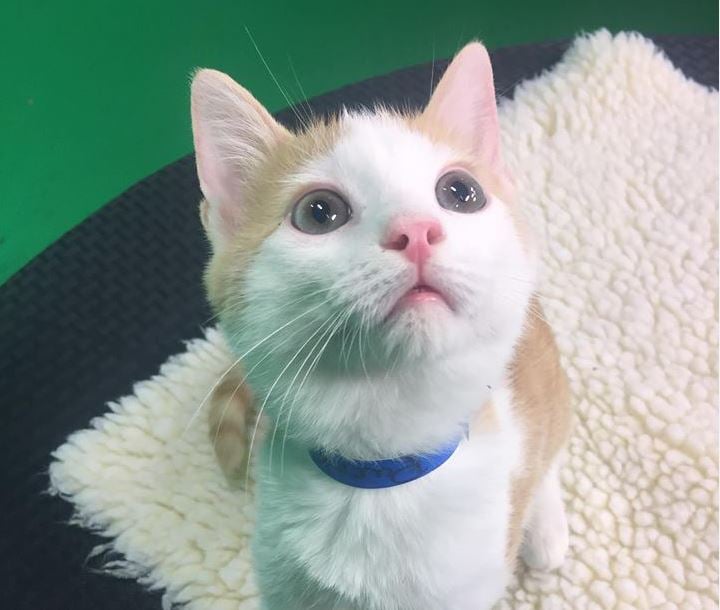 MACON, Georgia. (41NBC/WMGT) – This week's "Cat of the Week" is Purkins!
Purkins is a two or three month old cat who is currently staying at Kitty City Cat Rescue. He and his siblings were pulled from Jones County Animal Control.
Alex Paulk, a volunteer at the rescue center, says Purkins loves affection. Paulk adds he loves attention, cuddling and also has a curious personality.
Purkins is up for adoption and has received all his shots. After recovering from his neutering later today, Purkins will be able to go home with whomever chooses to show this sweet boy some love.
If you're interested in adopting Purkins, his siblings or any other cats from Kitty City Cat Rescue, stop by the rescue center located at 4530 Knight Road in Macon. You can also check out their Facebook page or give them a call at 478-305-7799 for more information.
COMING UP…
On October 13, Kitty City Cat Rescue will be present at the Wesleyan Market. The rescue center will be selling some cat toys and accessories, as well as giving all visitors a chance to win free prizes!
VOLUNTEERS NEEDED!
If you have any free time, Kitty City Cat Rescue is always looking for volunteers to help out at the shelter. Duties range from clean up and organization to playing with all the wonderful kitties!