Candidates in post 8 race for Bibb School Board agree new board and superintendent must work together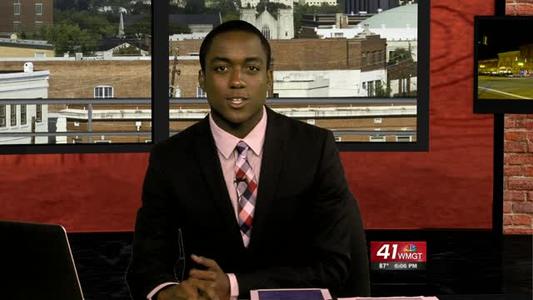 MACON, Georgia (41NBC/WMGT) –
With less an week to go before primary elections, Bibb County school board candidates are making a final push to lock in your vote.
Candidates in the District 8 race say they're main focus is on the children, but both agree the road to a better school board will have some bumps along the way.
"My role as I see it is to bring back ethics, standards, accountability, transparency to the board," newcomer Darren Latch said.

He said getting the public's trust back is priority number one.

The Bibb County School Board has been under intense scrutiny after an audit exposed millions of mishandled dollars under the tenure of former superintendent Romain Dallemand.

A moment in time, incumbent Dr. Wanda Smith West thinks was completely divided, and she wants to create a more transparent relationship between the superintendent and the school board.

"What's critical is to receive the plan from the board, to receive the discussions from the board in order to know just what the issues are," Incumbent, Dr. Wanda Smith West said.

Both candidates agree the issue is the gray area regarding how much authority a superintendent has over a school district's spending.

"Things will be looked at, researched, and whenever our superintendent demands a yes vote, they're not going to get until it's been researched and looked in to properly," Latch said.

"The question is that x amount of money.. is it per project? Is it annually? You see that's different," West said.

Latch says the biggest weakness Bibb schools has right now is tied into what happens in the classroom.

"Graduation rates. Clearer instruction for students, allowing teachers to do what they need to be doing and what they want to do," Latch said.

West, a former superintendent herself, believes goals must be set not only by the person in charge, but also the school board.

"The way you bring it together is to train first, teach, and reach and then set your agendas based on needs," West said.

Needs Latch thinks should be addressed, and should focus on the students and teachers.

"We're dealing with children and education, their future. In fact Macon-Bibb's future. So the more educated students you have moving through the system, the more educated jobs you get it, the brighter level of jobs, you attract the employers in," Latch said.
Both candidates say another important issue is finding the right superintendent to move the school district forward.

Early voting for the primary elections ends this Friday.
Primary elections are on May 20th.