Canadian Pacific Railway buys Kansas City Southern for $25B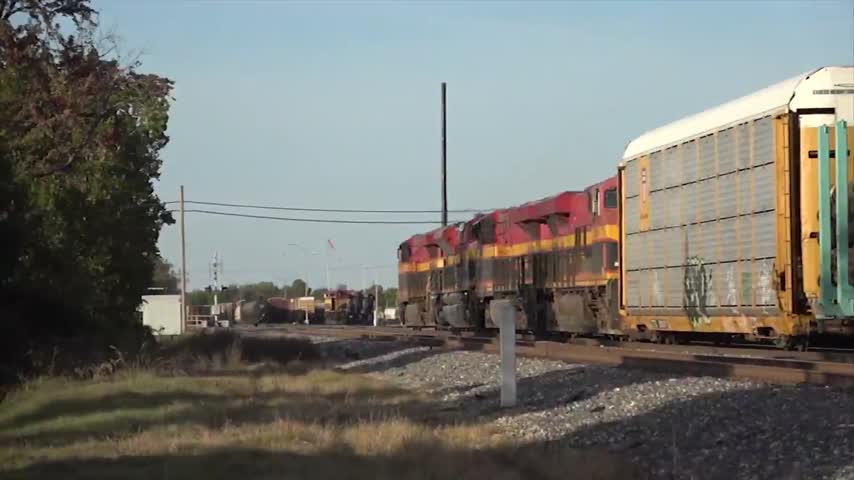 Morning Business Report
March 22, 2021
Canadian Pacific Railway has agreed to acquire Kansas City Southern for $25 billion.
The merger will create the first-ever rail network that spans across Canada, the United States, and Mexico.
The deal linking factories and ports in Mexico, farms, and plants in the midwestern U.S. and Canada's ocean ports and energy resources.
*****
The era of dirt-cheap flights is ending as more Americans take to the skies.
The cheapest domestic leisure airfares, which include those promotional fares that airlines send to your inbox, were $59.48 as of March 15, still 26% lower than a similar week in 2019 but up more than 6% on the week, according to Harrell Associates, a firm that tracks airfares.
Average leisure fares were nearly $187, up close to 5% on the week and close to 9% higher than a similar point in 2019.
*****
The Dow fell on Friday.
Banks sold off on the threat of higher interest rates and how that could slow down spending.
*****
Boat shows are back and drawing big crowds.
The Orlando Boat Show had a successful in-person event this year, drawing larger-than-expected crowds.
In 2020, sales of a boat, marine products, and services reached a 13-year peak of $47 billion, as people flocked to the water to safely enjoy the outdoors.
*****
Cruise lines are making plans to sail again this summer.
Tired of waiting for the CDC, at least three major lines have found an alternative way forward.
The latest announcements came from Royal Caribbean International, which will sail a ship from Nassau, the Bahamas, to Cozumel, Mexico, and sister line Celebrity Cruises, which will explore Southern Caribbean itineraries from Saint Maarten.
Additional cruise lines are expected to follow with similar announcements in the coming days and weeks.