Bonaire teacher cancer free: 'Early detection saved my life'
LaRae Harrelson says she got the feeling there was something her doctor needed to know.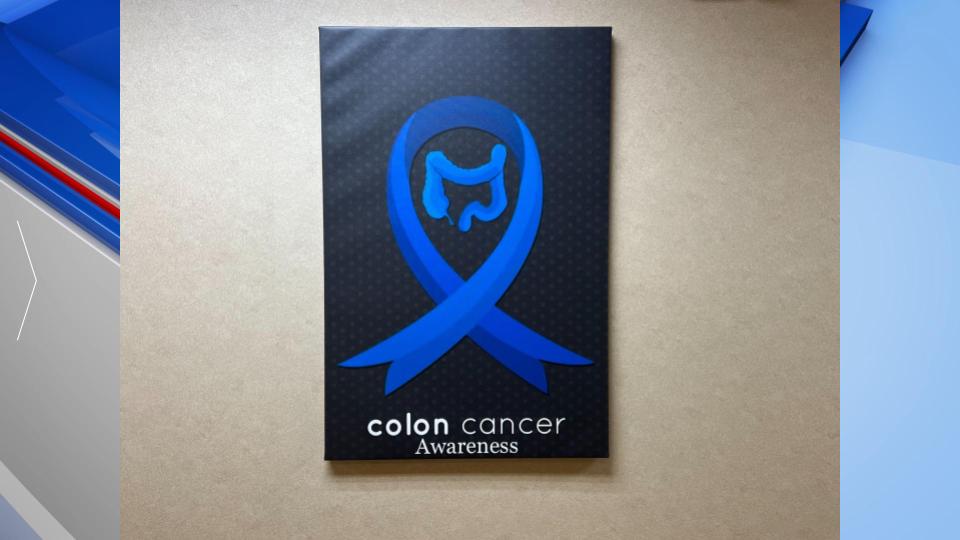 MACON, Georgia (41NBC/WMGT) – March is Colorectal Cancer Awareness Month. While talking about cancer may be an uncomfortable subject, one middle Georgia woman says it saved her life.
LaRae Harrelson is a health and PE Teacher at Hilltop Elementary in Bonaire. During her annual physical two years ago, Harrelson's doctor gave her a clean bill of health, but as she was getting ready to leave, Harrelson says she got the feeling there was something her doctor needed to know.
"I felt like the Lord just told me, like, 'You need to tell him. You need to tell him about your sister,'" she said. "And so I did, and he walked by and I said, 'Hey I really need to tell you that my sister was just diagnosed with colon cancer.' And he was like, 'Oh, well you need a colonoscopy.'"
Although Harrelson had no unusual symptoms and was two years younger than the recommended age for her first screening, her colonoscopy came back positive for cancer.
Colorectal Surgeon at Piedmont Macon, Dr. Saleh Eftaiha, explained that family history plays a role in heightened risk for colon cancer.
"Overall, if there is a family history of colon or rectal cancer, beginning to screen with a colonoscopy or at least a physical exam would be typically a lot sooner than the age of 45," Dr. Eftaiha said.
According to Dr. Eftaiha, routine screening is the number one way to effectively treat colon cancer.
Since Harrelson's doctors detected her cancer early, she had an ileostomy to remove the affected tissue without the need for chemotherapy.
"So after the surgery I was able to go back to work and tell everybody, 'I'm cancer free, praise God,'" she said. "It's a huge, huge thing, and I really think that I didn't have to go through chemo or radiation because it was caught so early."
The American Cancer Society estimates there will be more than 150,000 new cases of colorectal cancers in 2023.
Although the thought of undergoing a colonoscopy may be uncomfortable for some patients, Dr. Eftaiha says it's one of the most common procedures done in the United States.
"It takes usually less than half an hour," Eftaiha said. "It's a same-day procedure, and patients after they get it done usually say, 'Well that wasn't that bad.'"
As a health and PE teacher, Harrelson wanted to share her story so others would know the importance of taking care of themselves and getting preventative care.
"Because of that, because of my sister and her doctors finding it, and because of my primary doctor telling me I need to have this colonoscopy, that saved my life," Harrelson said.
Harrelson and her sister are both cancer free. She says her children will also receive early screenings because of her family history.
Her advice to anyone going through treatment is to surround yourself with loved ones and take one day at a time.