FULL BODY CAM VIDEO: Macon man resists arrest for stealing beer
MACON, Georgia (41NBC/WMGT) – A Macon man resists arrest after an attempt to steal two cases of beer.
The incident happened June 23rd at the Flash Foods on the 4300 block of Pio Nono Avenue. Authorities identified the suspect as 33-year-old Marquez Lewis.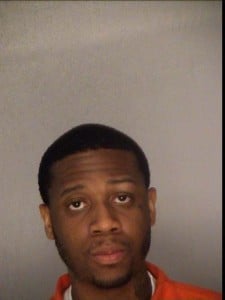 The incident was captured on the deputy body camera.
A Bibb County Sheriff's deputy stopped at the gas station when the clerk ran outside and said that Lewis stole two 18 packs of beer. The deputy says that he pursued the Lewis towards an abandoned house behind the store.
The deputy says that Lewis had only one case of beer. Lewis said he gave the other case away.
Authorities say that the deputy instructed him to take the beer back into the store. When the deputy went to arrest Lewis, he resisted.
The video shows that when the deputy went to cuff him, Lewis stated that he was on mental health meds and needed to go to the hospital.
The deputy says that he pulled out his Taser. However, he realized that he did not have a cartridge, so he put his taser away.
The video shows that Lewis grabbed the handicap sign. The deputy used his closed fist to attempt to break Lewis' focus from holding onto the sign.
Once Lewis let go of the sign, he fell to the ground. The deputy says he used several elbow strikes to gain compliance to get Lewis into the handcuffs.
Lewis was later taken to the hospital. Afterward, he was taken to the Bibb County Law Enforcement Center.
Authorities charged Lewis with the following misdemeanors:
(1) count of Theft by Shoplifting

(1) count of Willful Obstruction of Law Enforcement Officers
The video footage shows that the deputy's camera was activated, but fell during the altercation. The deputy says he picked up the camera and noticed it was not recording.
During the struggle, the deputy says a man in a Chevy Malibu recorded the entire incident.