BCSO makes 5 arrests after finding 13 pounds of marijuana, ecstasy, guns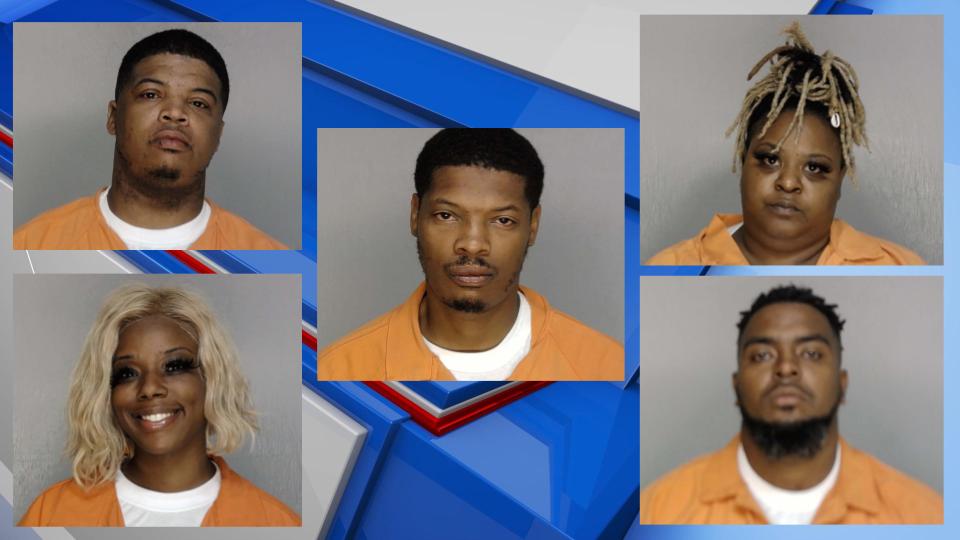 MACON, Georgia (41NBC/WMGT) — The Bibb County Sheriff's Office made multiple arrests after serving a search warrant at a residence in the Mercer University Drive area on October 11, 2021.
According to the release from the BCSO, Deputies seized about 13 pounds of marijuana, ecstasy, a Mossberg 12 gauge shotgun, a Pioneer Arms 7.62 rifle, an AR15 5.56 rifle, and a .22 caliber derringer during a search warrant.
Five arrests followed these findings, including 35 year-old Willie Wooten Jr., 33 year-old Shanterio Wooten, 35 year-old Jarvis Banks, 29 year-old Tanyeka Thomas, and 28 year-old Blake Nash. Charges among these arrests include trafficking marijuana, multiple counts of possessing a firearm during the commission of certain felonies, possession of schedule II, and more.
None of those arrested were given bond.
Anyone with information about this incident is asked to call the Bibb County Sheriff's Office at (478) 751-7500, or the Macon Regional Crimestoppers at 1-877-68CRIME.