Better Business Bureau warns against pet scams
MACON, Georgia (41NBC/WMGT) — The Better Business Bureau of Central Georgia wants to make sure you don't get scammed if you plan to buy a furry friend this holiday season.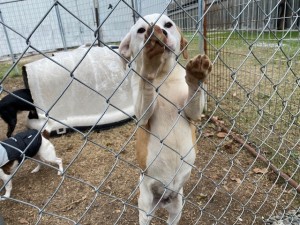 Kelvin Collins — president and CEO of the BBB Central Georgia — says consumers reported fewer than 1,000 scams in 2017. At the end of November 2020, nearly 4,000 scams were reported.
Collins also says they expect the number of losses from puppy scams to exceed $3 million by the end of 2020.
Tips to protect yourself from pet scams
See the pet and the seller in person before purchasing

Due to the pandemic, you get the seller on a Zoom call

Reverse image search of the photo of the pet
Use petscams.com to ensure the seller hasn't been flagged before
Utilize the Better Business Bureau's scam tracker
Use a credit card for your pet purchase. You have protections with a credit card that other payment options don't give you.
BBB Central Georgia also recommends visiting a local shelter or rescue to get a pet.
If you decide to use a breeder, check the Georgia Department of Agriculture's tool to make sure they have a license through the state.