Apartment fire on Houston Avenue leads to arson investigation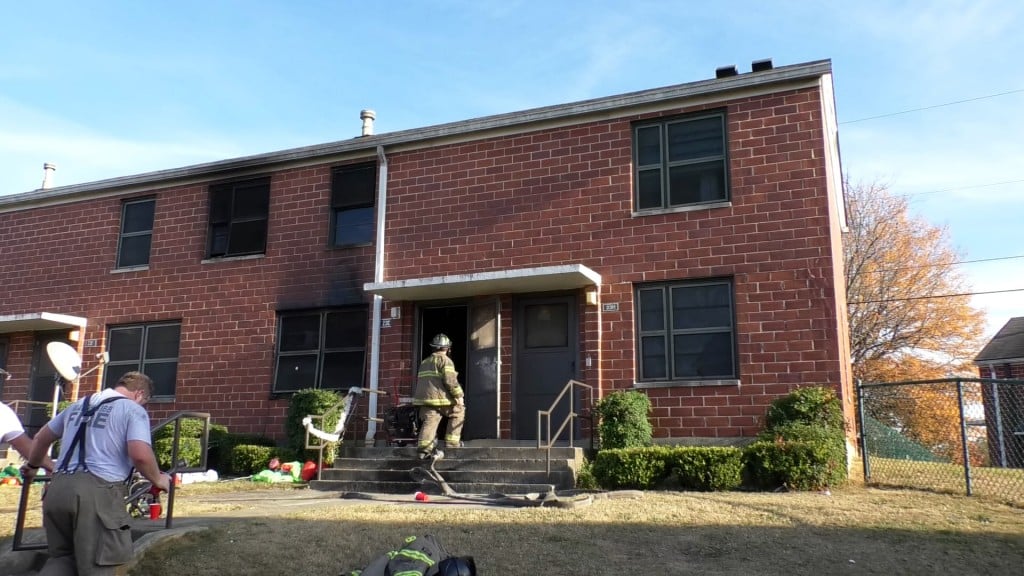 MACON, Georgia (41NBC/WMGT) — Shane Edwards, the Interim Fire Chief of the Macon-Bibb County Fire Department told 41NBC on Friday afternoon that the Fire Department was alerted to a structural fire on 2301 Houston Avenue in the Bowden Homes complex around 2:40 p.m.
According to Edwards, smoke had been seen outside of the 2-story apartment, which alerted passerby to the situation. Once authorities were called and flagged down, fire crews investigated the scene to find that a piece of furniture was on fire in the living room of the apartment that was producing smoke. Two apartments were affected by the fire, but nobody was hurt during the incident.
Edwards says that investigators are suspecting some form of arson as the source of the fire, but are still looking into the circumstances of the fire. Two families have been displaced in this event, but Edwards reports that the Red Cross is working to find them places to stay in the meantime.