Another front arrives mid-week dropping afternoon highs in Middle Georgia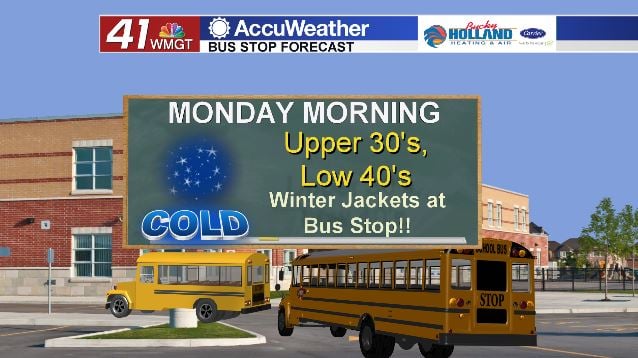 MACON, Georgia. (41NBC/WMGT) – Fall-like weather will continue this week in Middle Georgia, though cooler conditions are expected by the end of the work week as another cold front plunges south and drops afternoon highs.
Monday morning, however, will feel more like winter with temperatures dropping from the 40's into the upper 30's in some spots.
Break out the heavy winter jackets and make sure all kids students are dressed in layers at the bus stop!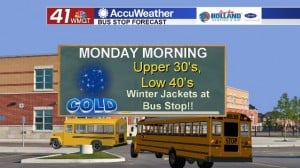 Afternoon highs in Middle Georgia Monday through Wednesday will be in the low-middle 70's, so while you may need to bundle up in the morning, the afternoon will be a bit more comfortable.
Our next cold front arrives late Tuesday through early Wednesday morning.
This front should be mostly dry when it arrives, producing very little rainfall in the state of Georgia.
Behind the front, colder air will flow from northwest to southeast.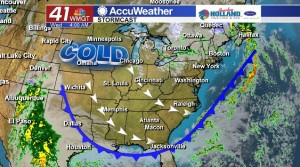 Middle Georgia will really feel the effects of this cold front Thursday as afternoon highs barely reach the low 60's and struggle to get out of the 50's Friday.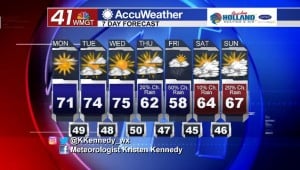 Connect with Meteorologist Kristen Kennedy on Facebook and Twitter for weather updates throughout the day. You can also watch her forecasts Monday through Friday on 41NBC News at Daybreak (5-7 a.m.) and 41Today (11 a.m.).