Storm chances return Tuesday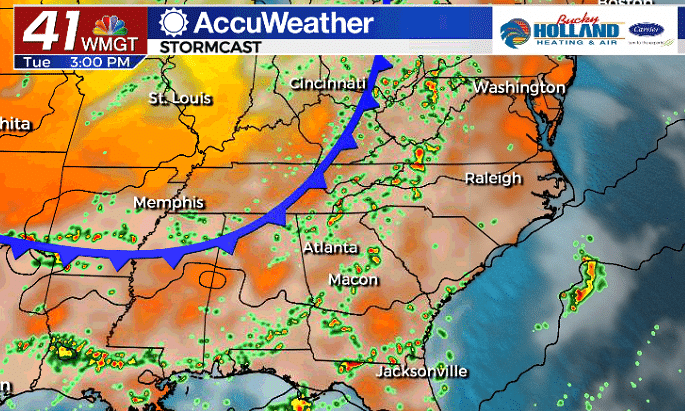 After a stormy afternoon and evening for many of us, more storms are on the way for Tuesday.
The good news is that highs will be a bit lower through this first part of the week because of rain and clouds.
Although a few storms could be strong, widespread severe weather is not expected.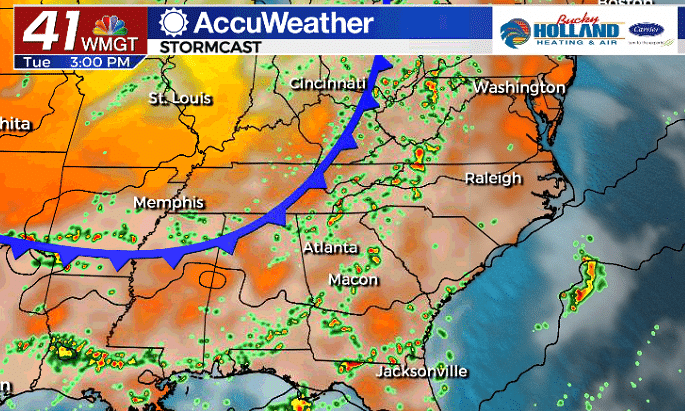 The general setup for this week is mostly based on the placement of a cold front. This front is currently situated well to our north with the low pressure center near Illinois.
As we move through the rest of the week we will continue to stay on the humid side of the front. This means scattered storms are likely every afternoon until the front finally pushes through.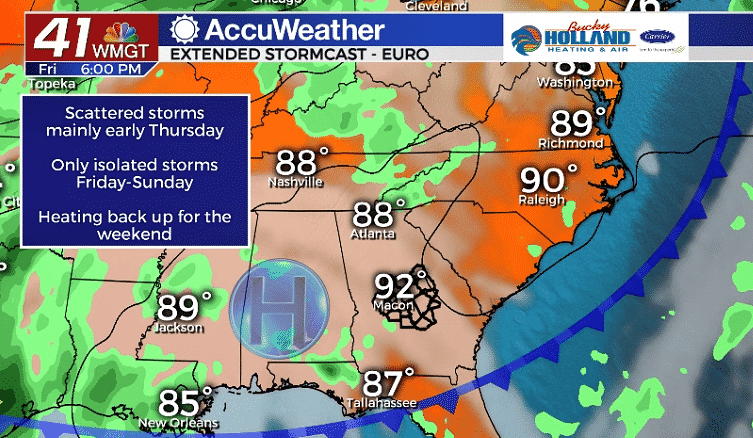 The front will finally move through the southeast at some point on Thursday. High pressree will push in behind the front, limiting our storm chances.
Drier air will also bring our highs back to the 90's beginning on Friday.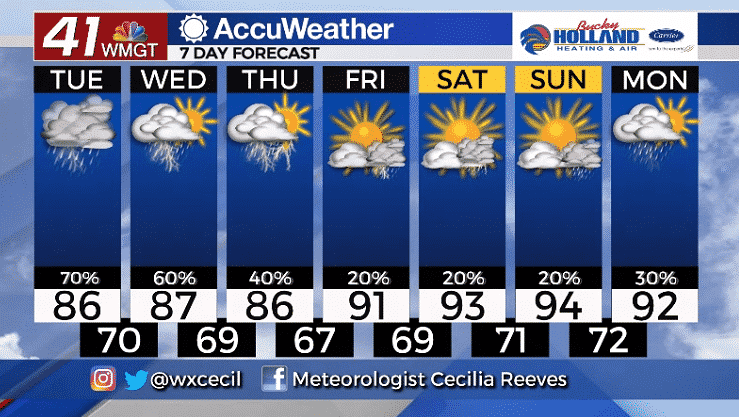 Through the weekend we will likely stay mostly dry with just an isolated storm possible. Heat will be the main issue between Friday and the start of next week.