Workout Wednesday: The benefits of Calisthenic workouts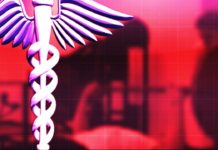 MACON, Georgia (WMGT/41NBC) – Going to a gym weekly is a great way to stay in shape. If you don't have the funds to go to one though, there are still ways you can stay fit and save money. Doing Calisthenic workouts is just one example.
Allen Redmond, a personal trainer with Navicent Health's Wellness Center, visited Daybreak to talk about the benefits of Calisthenics and to show us a few workouts.
For a full list of classes at Navicent Health's Wellness Center, check out this website: https://www.navicenthealth.org/wellnesscenter/home
Click on the video to see the full workout.