2nd annual memorial pageant to honor local law enforcement
The second annual Miss MS16 Pageant is happening Saturday June 17th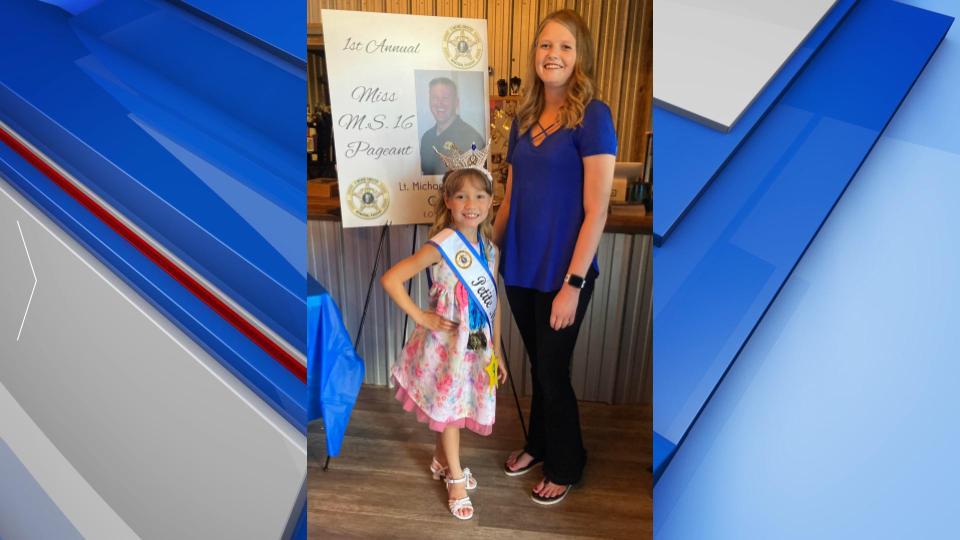 CORDELE, Georgia (41NBC/WMGT) – A pageant in support of law enforcement was so successful, a Middle Georgia community is holding it again. The second annual Miss MS16 Pageant is a non-profit event in memory of Crisp County Sheriff's Office Lieutenant Michael Sangster.
Lt. Sangster was a son, brother and father who was diagnosed with stage four melanoma skin cancer in 2010. He died in 2012. Now his family and friends hold a pageant in his honor. The event raises funds for the American Cancer Society and supports scholarships for those interested in a public safety career.
"I wanted to do something to keep his memory alive for awhile," said pageant director Stephanie Fraser. "And the time was finally right last year. When I started the MS16 pageant. I decided to do a pageant because it incorporated something that I love with keeping him alive."
The second annual Miss MS16 Pageant is happening Saturday June 17th at the Empire Dance and Performing Arts Studio on 11th Avenue in Cordele.
The pageant is open to anyone ages zero to 24 years old. The registration deadline in June 10th. For more information visit the Pageants for a Cause Facebook page.