Burke Brothers hope to inspire youth with filming of new show in Macon
DUBLIN, Georgia (41NBC/WMGT) – Two brothers from Macon are getting ready to bring Hollywood to Middle Georgia.
Victor Burke and Vanzil Burke of The Burke Management Firm in L.A., are debuting the new movie, "His, Hers, & the Truth," featuring actor, Dorien Wilson, next year in Dublin.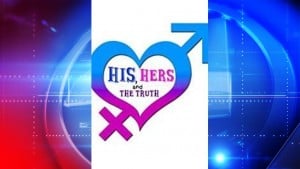 "The city is completely behind us, and they are going to support the roll out," says Vanzil Burke.
Rolling out the red carpet in Dublin is a special moment for the brothers who are from the area. They are also preparing to film a show, written by Coke Daniels, in the heart of Georgia, and you may see some familiar people on the screen.
"We made sure that we did it in Macon. We are going to hire locally, get the schools involved, and we're going to hire local actors and actresses," says Victor Burke.
The brothers are hoping that using Macon as a backdrop for a new drama will help stop the growing number of violent activities happening in Macon-Bibb County. For the men, its all about giving the youth access to something they may not have seen.
"If they have the opportunity like we had growing up, to hang out behind sets, and be with big stars, then they will have an opportunity to have a dream to accomplish just like we did," says Victor Burke.
Vanzil and Victor have been in business for about 11 years, but the group has been managing artists in Middle Georgia since they were in middle and high school.
"It was the access and opportunity that we had to even realize that this is something we can do, and now we are producing films," says Vanzil Burke.
Wilson, who you'll find in the show "In the Cut," says he knows what an opportunity like this could mean for young people in the area.
"I never had the opportunity to tangibly meet another famous actor, camera person, or director. So, to be able to bring this to a small community, and let the young people see, and experience this is so valuable and it can change lives," says Wilson.
The filming of the upcoming show in Macon, will also give people who don't want to be on camera a chance to explore the fun behind the scenes.
"We're going to educate, give schools and kids and opportunity to come on set, and see how it feels to be on the production side, and to see what's all involved in making the magic," says Vanzil Burke.
The show is expected to relate to people in the area who may be dealing with some issues.
"Somebody knows somebody who is either dealing with drugs, or is going through some hard times. It is going to touch everybody's lives in some way or another," says Wilson.
"We'll also give help lines, suicide lines, drug-abuse health lines at the end of each episode, because it deals with the illegal drug abuse market," says Vanzil Burke.
Filming of the show is expected to start in December.
"If we can help somebody, and if we can inspire somebody, then we win," says Vanzil Burke.
The premiere of the film, "His, Hers, & the Truth," is happening on Valentine's Day at the Dublin Theatre.