Bibb County deputies searching for missing man
MACON, Georgia (41NBC/WMGT) – The Bibb County Sheriff's office needs your help finding 53-year-old John Lewis Fleming, III.
Fleming's girlfriend reported him missing on September 18th, and says she nor his family members have heard from him. She told deputies that Fleming was supposed to pick her up from a hair appointment but he never made it.
Deputies released a picture of the car, Fleming was last seen driving.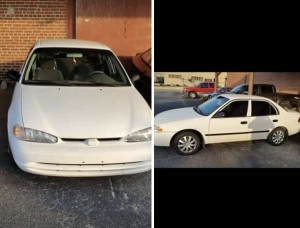 If you've seen Fleming or know his whereabouts, you're urged to call the Bibb County Sheriff's Office at 478-751-7500 or Macon Regional CrimeStoppers at 1-877-68-CRIME.