Macon teen shares inspiration behind viral meme
MACON, Georgia (41NBC/WMGT) – Elijah Rutland says his notifications on Facebook, Twitter, and Instagram are constantly going off after his meme went viral.
He's the 19-year-old from Macon behind the remake of a meme featuring a character from the cartoon show Ed, Edd, and Eddy.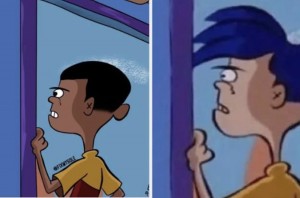 "Its kind of surreal, its like wow i really did it," says Rutland.
Rutland says he was just joking around when he created the meme. It was a chance for him to express himself.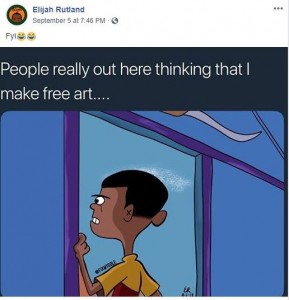 "Naturally i'm kind of quiet and reserved, and so i like to use my art to say the things that i wouldn't write in a tweet or get in front of a crowd and say," says Rutland.
The 19-year-old Graphic Design student at Florida Agriculture and Mechanical University remixed the character known as Rolf. It's part of his artistic style.
"I like to find a way to blend it like with me and like my art," says Rutland.
He says he didn't expect the meme to take off.
"I kind of figured people would change the caption, but I did not think I would see pictures of box braids, fingerwaves, and bob wigs," says Rutland.
Creating viral memes is not the only thing you'll find the artist doing. His designs on shoes are getting attention from celebrities like comedian Kev On Stage, and his artwork was used by Chance The Rapper.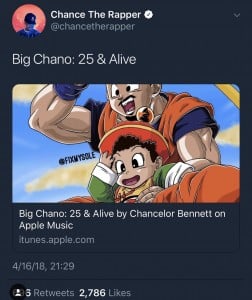 "He made a playlist on Apple Music and Spotify and he used that picture as a cover art," says Rutland.
Like most memes, the one Rutland created, may lose some of its steam, but its not stopping him from thinking of his next masterpiece and inspiring others.
"You just gotta find your passion, and do it every day, no matter what," says Rutland.
Rutland graduated from Central High School in Macon.
He says he created a separate page for other artists to showcase their version of the "Rolf" meme. It's @blackrolfofficial on Instagram. You can also follow Elijah on Instagram at @fixmysole.