Two men caught on camera looking into cars in Macon complex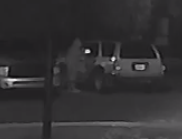 MACON, Georgia (41NBC/WMGT) – Bibb County deputies need your help tracking down the men caught on camera looking into vehicles at the Willow Creek Condominium Complex.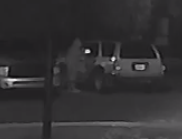 The suspects were spotted in the middle of the night, walking through the parking lot of the complex, located on Wimbush Road.
Both men were wearing hooded jackets. One of the men was wearing shorts with a stripe on the side, and tennis shoes. The other man was wearing white pants.

Here are some tips from the Bibb County Sheriff's Office to prevent car break-ins:
Make sure that you secure your vehicle. Don't make it easy for a thief to enter your vehicle. A number of entering autos can be prevented by locking your doors and securing your items.
Activate your vehicle's alarm if possible. An installed alarm system can discourage an entering auto suspect who likes to work in silence.
Hide or put your valuables away. Thieves like to look in vehicle's windows, looking for items of possible value. Put all items, such as bags, boxes, or other valuables in your home or lock them inside of the trunk of your vehicle. An entering auto thief does not know if a bag or box is empty. They just see the opportunity to walk away with something of possible value.
If you can help with this investigation, call 478-751-7500.