Search continues for suspects in credit card theft
MACON, Georgia (41NBC/WMGT) – The search continues tonight for the men who broke into a car, stole items, and then charged hundreds of dollars on credit cards.
The Bibb County Sheriff's Office says, earlier this month, two men where riding near Pierce Avenue in a Chevrolet Equinox, when they smashed out the windows of a car and stole items from inside.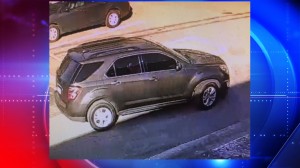 Later that day, the suspects used the credit cards at a local grocery store.
They purchased gift cards totaling more than $1,500.
If you can help deputies in this investigation, call Crimestoppers 1-877-68-CRIME.