2014 Buckarama gears up as National Fairgrounds receive boost in revenue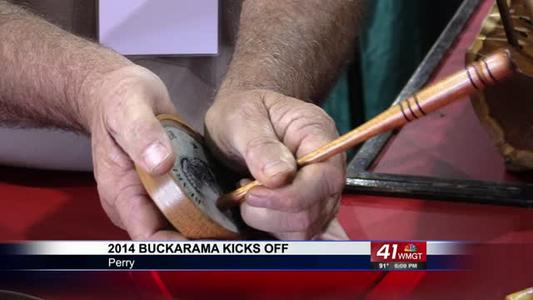 PERRY, Georgia (41NBC/WMGT) – The dollars are pouring into the Georgia National Fairgrounds. Officials say revenue has gone up last month and they don't plan on slowing down.
As the 2014 Buckarama gears up for its 30th anniversary in the city, vendors and outdoor enthusiasts are flocking to check out the latest and greatest in wildlife gear.
"It's a combination of fun and education and opportunities to see the newest latest and greatest thing in the hunting and fishing world," Georgia Wildlife Federation President and CEO Todd Holbrook said.
In the backdrop of it all is the Georgia National Fairgrounds, the popular venue for the annual fair.
Other times during the year, events keep staff at the fairgrounds busy.
"We used to have to go out and rent facilities and bring them here," Jim Floyd, the director of livestock at the fairgrounds said.
Floyd says over the years they've grown tremendously.
He adds another big draw to fairgrounds is the National Barrel Horse Association's Championships.
"We're about at max for that show. So what we're going to do, we don't know quite yet, but we're going to do something. We're not going to stop," Floyd said.
As the field clears for the big fair in October, Floyd says there's a possibility of expanding the agriculture area on the grounds.
"If we keep growing we'll probably need more facilities, but I think for next year, we'll be fine," Floyd said.
He says fans at the Buckarama should enjoy the space as well.
"You can see the Department of National Resources here, the state parks, it's an awful lot of opportunities for people to learn from resource professionals what's available for them to see and enjoy,"Holbrook said.