2 charged with aggravated assault, kidnapping in Tennille shooting
Deputies responded to shots fired on Fourth Street in Tennille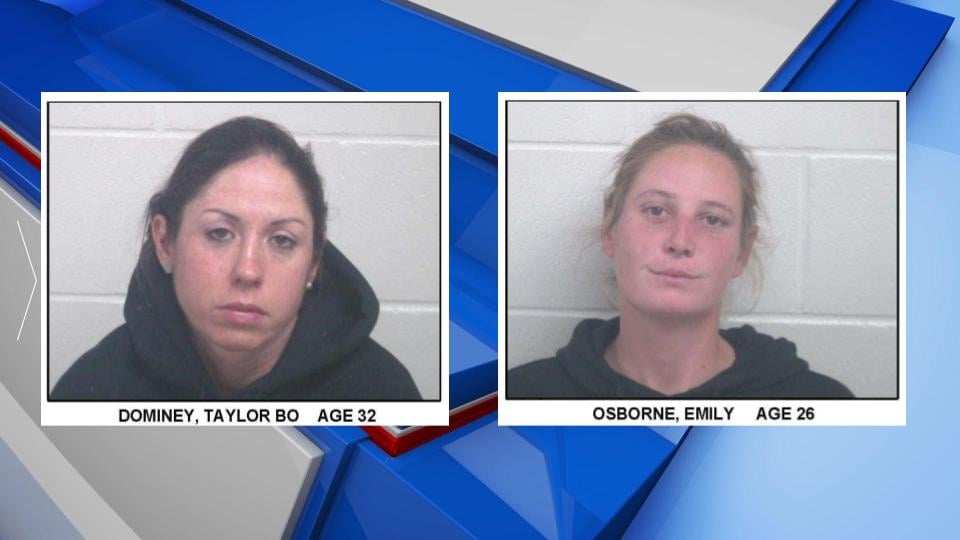 TENNILLE, GEORGIA (41NBC/WMGT) – Two women are facing multiple charges, including aggravated assault and kidnapping, in relation to a Washington County shooting.
Deputies arrested 26-year-old Emily Osborn of Bonaire and 32-year-old Taylor Dominy of Kathleen.
Around midnight, deputies responded to shots fired on Fourth Street in Tennille. They reported finding two victims and a tractor damaged by gunfire.
After getting a description of the suspects, deputies say they located the suspects just off Highway 68 South.
Deputies arrested the duo after a brief struggle.
You can read a full list of their charges:
Emily Annette Osborn, age 26, of Bonaire:
Aggravated Assault (felony)
Criminal trespass (misdemeanor)
Obstruction of an officer (misdemeanor)
Aggravated Assault (felony)
Kidnapping (felony)
Possession of a firearm during the commission of a crime (felony)
Criminal damage 1st degree (felony)
2 counts Reckless conduct (misdemeanor)
Taylor Bo Dominy, age 32, of Kathleen:
Terroristic threats and acts (felony)
Reckless Driving (misdemeanor)
Reckless conduct (misdemeanor)
Discharging firearm under the influence of alcohol or drugs (misdemeanor)
Discharge of gun near roadway (misdemeanor)
Criminal damage to property 1st degree (felony) 2 counts
Possession of a firearm during a commission of a felony (felony)
Kidnapping (felony)
Aggravated Assault (felony)
Obstruction of an officer (misdemeanor)
Criminal trespass (misdemeanor)
Possession of firearm by convicted felon (felony)
Aggravated Assault (felony)