Perry Police Department awarded $1.5 million to improve public safety with technology
The money will go toward installing Flock automatic license plate recognition cameras and implementing FUSUS crime center software.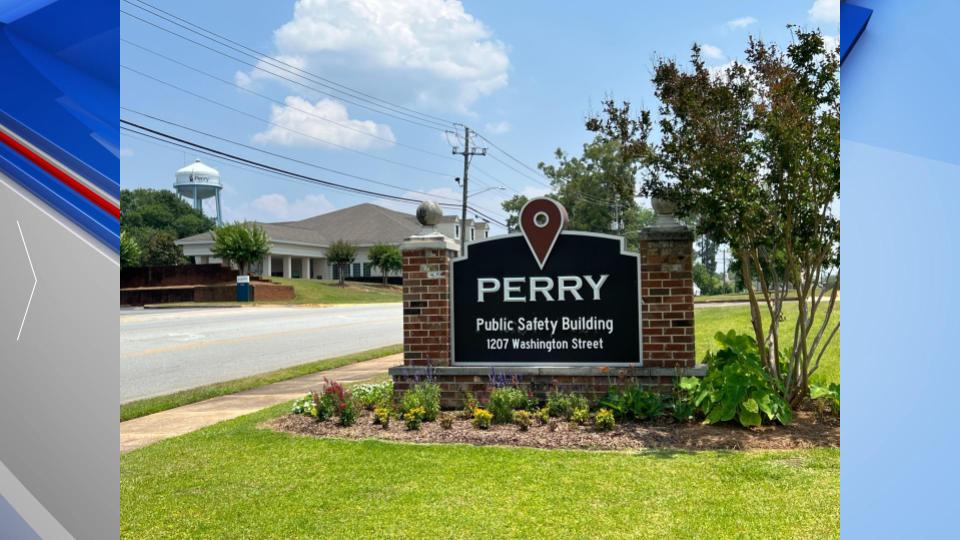 PERRY, Georgia (41NBC/WMGT) — The City of Perry is turning toward technology for preventing and solving crimes. And a big grant is helping the Perry Police Department reach its goals.
Technology is the future of public safety for the city of Perry according to Chief Alan Everidge. Chief Everidge says if the Department could hire fifty new police officers, it still wouldn't compare to what technology has to offer. That's why the Department applied for a public safety grant after the 2022 Georgia Legislative Session.
"We were able to put together what we thought was a good presentation, and apparently it was, and so we were very honored today that the Governor's team selected the City of Perry and the Perry Police Department to receive this grant," said Chief Everidge. 
Out of more than $80 million in grant money, Georgia Governor Brian Kemp awarded Perry with more than $1.5 million. The amount is one of the largest grants awarded to a city in Middle Georgia. 
The money will go toward installing new Flock license plate recognition cameras, as well as implementing FUSUS crime center software. The Flock cameras read license plates that have been entered into a nationwide database to alert police of any stolen vehicles and wanted or missing persons entering the city. The FUSUS software allows police to access cameras of participating businesses and residents in the city through a single platform to help them apprehend criminals.
"We wouldn't have to go to five different businesses and pull it up, or five different residents;" said Chief Everidge, "We could go into one platform and pull that particular camera up, but only if they give us permission to use those cameras."
According to Chief Everidge, the new technology will be both time and cost effective, saving taxpayer money in the long run by cutting the cost of labor for the Department.
Improvements to public safety in Perry can also help other jurisdictions solve crime through the software's shared databases. Chief Everidge says he hopes the technology will increase the number of crimes solved by the Police Department, and that it makes law enforcement more efficient overall.
"Criminals know where they have a greater chance of getting caught, so our job is to try to make it inconvenient for the criminal, while the folks who are here for good reasons – they live here – can move through the community safely," he said.
Chief Everidge says he expects installation of the new cameras to begin at the end of this year.
Other Middle Georgia counties awarded grants include Bibb, Baldwin, Jones, Laurens, Treutlen, Wheeler, Washington, Hancock, Johnson and Wilkinson.
Here's a breakdown of what other cities and counties in middle Georgia were awarded:
Bibb County Sheriff's Office: $1,621,809.20
Washington County Sheriff's Office: $1,593,102.52
Treutlen County Board of Commissioners: $47,461.70
City of Alamo: $259,380.00
City of Dublin: $1,280,370.30
Laurens County Sheriff's Office: $1,641,814.00
Gray Police Department: $528,896.50
Baldwin County Board of Commissioners: $529,768.80