MGA Dublin campus renovations expand healthcare degree program
The campus celebrated the completion of a nearly $6.8 million project, Friday.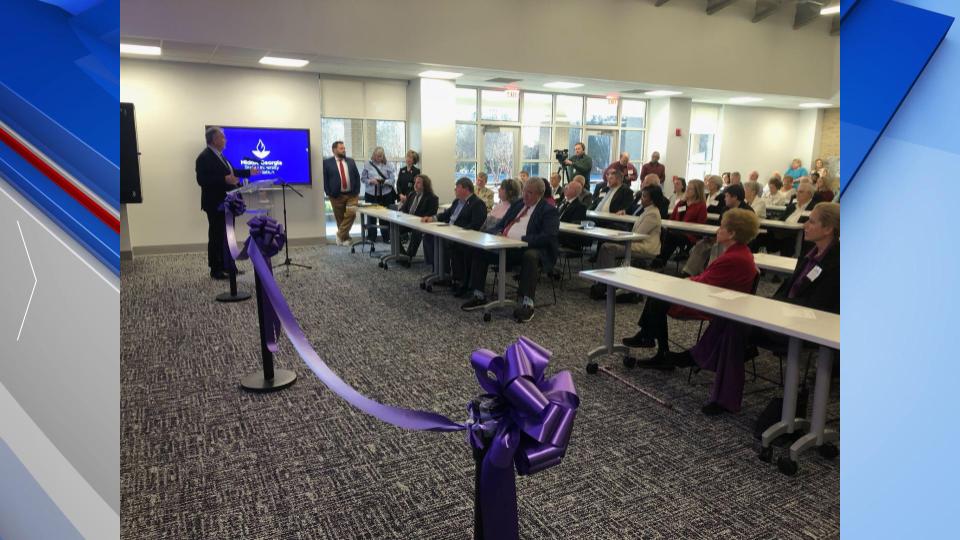 DUBLIN, Georgia (41NBC/WMGT) – An expansion project at Middle Georgia State University's Dublin campus is helping to meet the need for more nurses.
The campus celebrated the completion of a nearly $6.8 million renovation and expansion project, Friday. In 2020, MGA received $4.8 million in state bond funding to expand Dublin Campus into a healthcare degree program hub. The project includes the following:
 Two large nursing lecture classrooms
20-bed hospital laboratory
Three-bed nursing simulation lab
Technologically enhanced observation room
Two additional nursing faculty members
In early 2022, additional funding came from a $900,000 award from the Georgia governor's office. Private donors contributed an additional $389,000 for the project. Another $700,000 in funding came from the University System of Georgia's major repair and renovation budget.
According to a MGA news release, the school typically admits 60 students each academic year. The expansion project will allow MGA to admit 100 students each year and expand the bachelor's nursing degree (BSN) into Dublin. Forty of the 100 students admitted each year will enter the bachelor's degree program. MGA says the project is vital to its mission of producing RNs for rural areas.
Over time, MGA says it plans to offer other healthcare degree programs on the Dublin Campus. The Dublin campus is located at 1900 Bellevue Road, near the Carl Vinson VA Medical Center.