HotWheels competition show features two Georgians
it premiers tonight at 10:00PM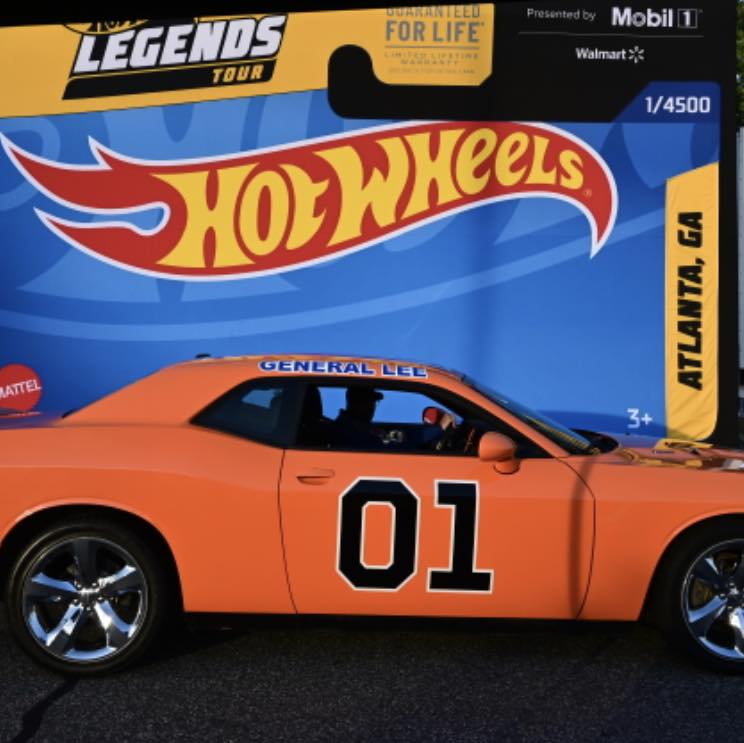 MACON, Georgia (41NBC/WMGT) – This weekend my automotive adventures brought me out to Atlanta for the HotWheels Legends Tour which features a very special guest judge that's going to be on a new show that premiers today on NBC.
Before I get to the TV show let me talk about this car show…it's travelling across the country and into several other countries…the winners from each location will all compete against each other and the ultimate winner will have a special edition HotWheels car built of their car. But we're not here to talk about this car show, we're here to talk about this show about cars.
HotWheels Ultimate Challenge pits teams of HotWheels fans against each other in a competition to build the coolest most outrageous real life HotWheels cars…..the show features guest judges like Terry Crews, Jay Leno and more and is hosted by Rutledge Wood who is a former host of Top Gear and Speed Road Tour Challenge as well as being a Georgia native….I caught up with Rutledge at the Legends tour and asked how excited he was about the show.
"I'm so pumped, not only being a Georgia boy but always loving HotWheels, this new show HotWheels Ultimate Challenge, its all about connecting people with the dreams you feel when you hold a HotWheels and so to get to tell those stories on primetime on NBC is unbelievable." Rutledge Wood/Host
Earlier I mentioned one of the Tour judges is on the show….Christopher Michaels is a good friend of mine, he's an artist and a fabricator and he does both of those as a member of one of the competing teams on the show.
"My very first toy was a HotWheels car and I don't think one left my hand for 49 years and I'm just so excited to be a part of this. If you had found little kid me, drawing HotWheels, playing with HotWheels, building HotWheels ramps, digging tunnels out in the dirt and said hey, someday you're going to be building HotWheels for real on television. I'd have never believe you, this is an absolute dream come true." -Christopher Michaels/Show Competitor
HotWheels Ultimate Challenge premiers tonight at 10 on Peacock and right here on 41NBC