Storms lead to flooding, evacuation at High Falls State Park
Officials expect park closure until next week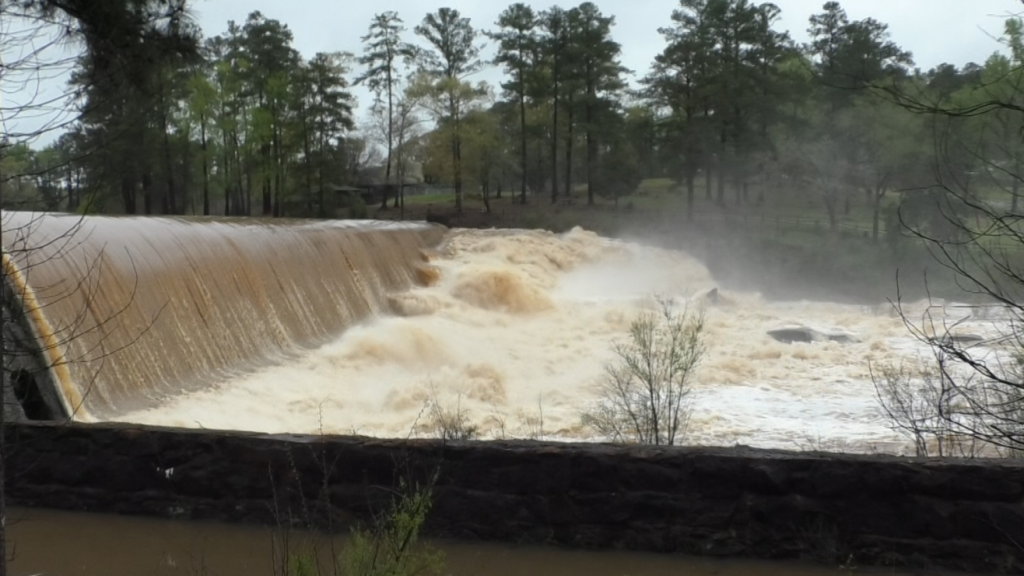 JACKSON, Georgia (41NBC/WMGT) – High Falls State Park was evacuated Monday after storms moved through the area and resulted in flooding.
The park escorted around 25 campers who had become stuck due to flood waters, and officials expect the park to be shut down until next week.
"It was just so much water in such a short span yesterday and last night and this morning that it's more than our river can actually take," Park Manager Terry Miller said. "This is probably the most water we've seen come through here since the flood of '94."
The park relocated the campers to another park site.
Monroe County EMA says there are still many road closed throughout the county due to flooding.  They ask you do not drive over roads with standing or moving water on them because you don't know if the road beneath is washed out.
For a list of road closures, click here.