Georgia senators seek shorter school health cost phase-in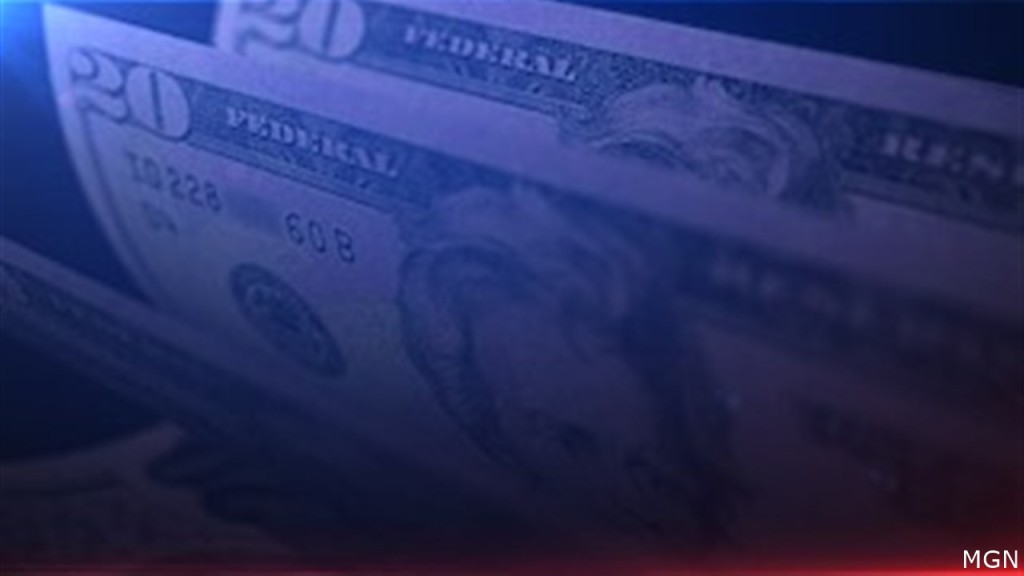 ATLANTA (AP) — Georgia senators want to spend less on subsidizing local school district health costs than the House, seeking a more rapid phase-in of a big health insurance premium increase that districts would pay.
The Senate Appropriations Committee on Wednesday voted to approve House Bill 18, which amends the current state budget that ends June 30. Senators are likely to vote on the amended budget Thursday, which includes $2.4 billion in additional spending after Gov. Brian Kemp raised projected revenue.
The spending plan would also include $1 billion to give property tax rebates to homeowners and would divert $1.1 billion in state revenue to the Department of Transportation to make up for fuel tax revenue that the state didn't collect while gas and diesel taxes were suspended. Both of those plans need separate legislative approval, as does Kemp's plan to use $1 billion in surplus money to give another round of income tax refunds of $250 to $500.
Kemp, a Republican now calls for spending $32.6 billion in state tax money in the budget ending June 30, up 7.3% from originally projected last year. Including federal and other money, total spending would rise to $61.6 billion.
The Senate proposes spending $24.5 million for one-time bonuses for 55,000 retirees in the state Employees Retirement System. That should equal $500 per employee, said Senate Appropriations Committee Chairman Blake Tillery, a Vidalia Republican. Retires haven't received regular cost-of-living increases in recent years, although they got a 1.5% increase in July. The typical ERS retiree gets a pension of about $2,000 a month.
The Senate also slashed proposed funding for an electronic medical records system at Augusta University's Medical College of Georgia to $50 million from a proposed $105 million. Tillery said senators believe records system won't cost as much as the $115 million originally estimated.
The House and Senate must resolve differences between their spending proposals. The disagreement over how quickly school districts must cover an increase in health insurance premiums for employees including maintenance workers, bus drivers, cafeteria workers and others will be among the most closely watched issues.
The State Health Benefit Plan had planned to increase premiums by 67% in January 2024, raising the amount charged per employee per month from $945 to $1,580, a total increase projected at $457 million a year. The House proposed giving the benefit plan another $100 million in state money and stretching the premium increase over three years. The Senate, though proposes giving the plan only $34 million for a two-year phase in, with districts owing the full amount beginning on Jan. 1 2025.
The state plans to spend $846 million a year to cover the increase for certified employees including teachers. The premiums that employees directly pay wouldn't change.
House lawmakers had proposed spending $138.8 million on school security grants, but the Senate shifted back to Kemp's original plan of $115.7 million, or $50,000 per school. Senators instead supported Kemp's plan for $25 million in learning loss grants to improve student achievement. But the Senate would use the money to provide grants to districts based on shares of students performing at or above grade level on tests from the 2021-2022 school year. Tillery said that would reward districts best using federal COVID-19 money to improve academic performance.
The Senate added another $5 million to pay for services to foster children now being housed in hotels.
Senators reversed $29.5 million in proposed House cuts to the OneGeorgia Authority, which gives grants for rural projects, and seeking $2.5 million more in spending on top of that.
The Senate would spend another $50 million on transportation infrastructure need the site of the planned Hyundai Motor Group plant in southeast Georgia, $20 million for a robotics facility at Ogeechee Technical College in Statesboro, $10.5 million more on airport aid, $5 million to replace cabins at the Rock Eagle 4-H Center near Eatonton and $3 million more on upgrading state-owned shortline railroads.