Former NBA star Shawn Kemp arrested in drive-by shooting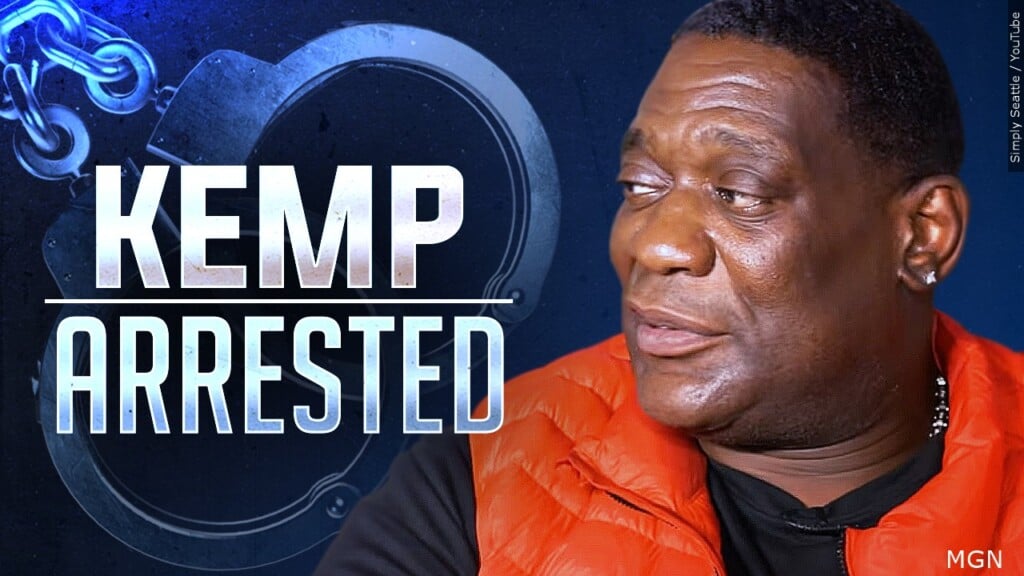 TACOMA, Wash. (AP) — Former NBA star Shawn Kemp was arrested in connection with a drive-by shooting in Tacoma, Washington, and was set to appear in court Thursday.
Online jail records show Kemp was booked for investigation of felony drive-by shooting shortly before 6 p.m. Wednesday. Pierce County Superior Court records showed that Kemp, 53, was scheduled to make a court appearance Thursday afternoon.
Kemp was a six-time NBA all-star and played for the Seattle SuperSonics from 1989 to 1997. He also played for Cleveland, Portland and Orlando.
Kemp debuted in the NBA during the 1989-90 season as a 20-year-old who had never played college basketball. He became known for his high-flying, athletic dunks.
Kemp owns two cannabis stores in Seattle.