Experimental drug shows promising results in slowing cognitive decline for early stage Alzheimer's patients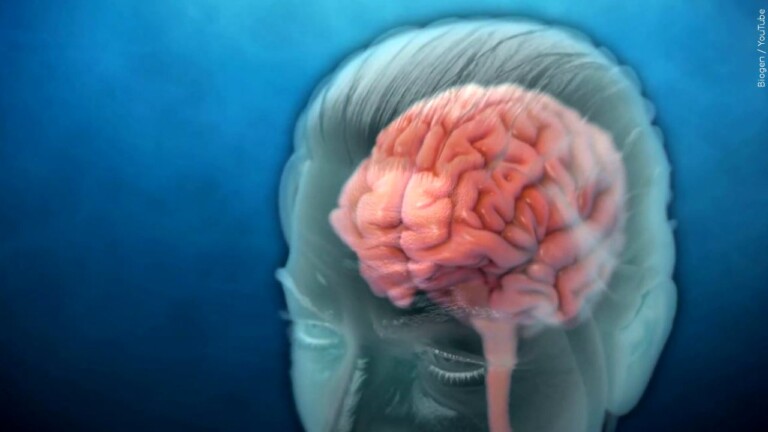 (CNN)- In a clinical trial, an experimental medication called donanemab has shown promising results in slowing the decline of cognitive abilities and daily tasks for patients in the early stages of Alzheimer's disease. The drug works by removing plaque buildups in the brain known as amyloid that are a hallmark of Alzheimer's disease.
Participants in the clinical trial received the medicine by infusion once a month, and the drugmaker reports that it slowed declines in patients' ability to think clearly and perform daily tasks by more than a third. However, the drug only works at the early stages of the disease, and it is not a cure or a miracle drug, says Dr. Douglas Scharre, a neurologist with The Ohio State University Wexner Medical Center.
Early detection is critical, according to Scharre, as the drug is not effective for those with mild to moderate Alzheimer's dementia. He stresses that this new research is a great first step, and we need to build upon it.
The drugmaker plans to file for FDA approval by the end of June, and the FDA granted accelerated approval for another experimental Alzheimer's drug called lecanemab in January. However, access to these new and upcoming drugs needs to improve, according to Robert Egge, Chief Public Policy Officer at the Alzheimer's Association.
There were some side effects of donanemab reported in the trial. Three of the more than 1,700 patients who took part in the trial over 18 months died, and two of those deaths were attributed to adverse events such as brain swelling or microhemorrhages.
The road to battling Alzheimer's disease has been bumpy for the millions of Americans affected by the disease, but this experimental medication is offering new hope. While it is not a cure, it is a step in the right direction for those in the early stages of the disease.