Dodge County ATV crash leaves 13-year-old dead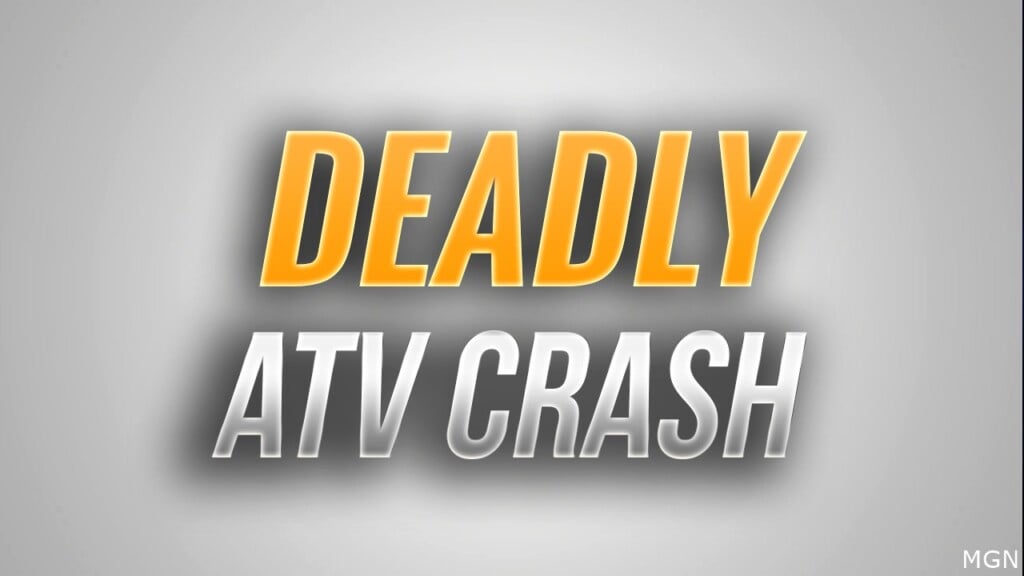 EASTMAN, Georgia (41NBC/WMGT) — An all-terrain vehicle (ATV) crash in Dodge County on Saturday left a 13-year-old girl dead.
According to the Georgia State Patrol, the 13-year-old girl was driving the ATV on her grandparents property when, for an unknown reason, she lost control of the ATV while making a turn. The ATV overturned onto the girl and she received a fatal injury. Her grandfather found her after she didn't return home.
The girl was a student who attended middle school in Bleckley County, she lived with her grandparents in Dodge County.
Dodge County Schools made a post on Sunday showing support for the Bleckley County School System after the tragic loss.