Dodge County arrest leads to major drug bust
The suspect faces additional charges of trafficking meth and marijuana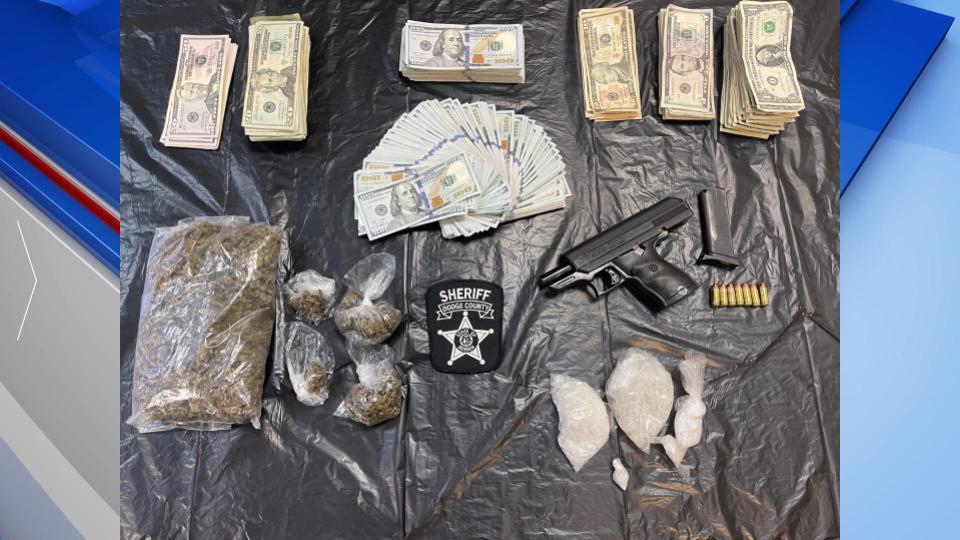 EASTMAN, Georgia (41NBC/WMGT) – Deputies in Dodge County arrest a wanted man and end up making a major drug bust. The Dodge County Sheriff's Office says deputies spotted Michael Spires sitting in a vehicle in his driveaway around 3:15 Tuesday afternoon.
Deputies arrested him on active warrants.
During a pat down, deputies reported finding a large amount of methamphetamine and marijuana.
While searching his vehicle, deputies say they found the following:
84.9 g (2.63 oz) of methamphetamine
203 g (7 oz) of marijuana
4 Amphetamine pills
Hi-Point 9mm handgun
$28,648 in U.S. cash
Spires faces additional charges for Trafficking in Methamphetamine, Possession with the Intent to Distribute Marijuana, Possession of a Schedule II Controlled Substance, Possession of a Firearm by Convicted Felon, Possession of a Firearm During the Commission of Certain Felonies.