5 ways to make mom feel special this Mother's Day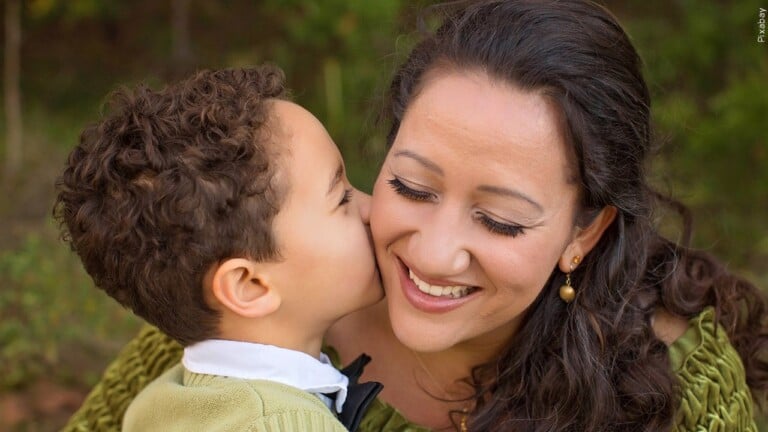 (CNN)- According to the National Retail Federation (NRF), consumers are expected to spend a record-breaking $35.7 billion on Mother's Day this year, with an average person spending about $274. This amount is the highest ever recorded in the NRF's survey, but experts say that you don't have to overspend to show your appreciation for Mom.
"There are lots of great ways to make mom feel loved and appreciated without breaking the bank," says Jessica Allen, Community Coach at Living Well Spending Less.
To help consumers save money this Mother's Day, Allen offers five cost-saving tips. The first tip is to be intentional and ask yourself what would make Mom feel special. Instead of an impulse or last-minute buy, consider a handwritten note or a framed photo of a special event.
Tip number two is to make a budget and stick to it. "Decide ahead of time how much you can afford to spend, and then prioritize your purchases based on what's most important to your mom," Allen advises.
For tip number three, get creative and think outside the box. Rather than going for popular and pricey gifts like jewelry, consider alternatives that speak to Mom's interests and love language. For example, book Mom a class or a private lesson in an area of her interest, such as a cooking class.
Tip number four is to avoid busy restaurants and overpriced Mother's Day brunches or dinners. Instead, plan a lovely meal at home that you prepare, clean up, and shop for.
Finally, tip number five is to create special moments that are often free. For example, have a movie marathon at home with Mom's favorite films.
While the NRF survey shows that people between the ages of 35 and 44 are the top spenders, with an average of $382.26 spent on Mother's Day, experts suggest that a bit of planning and creativity can save you money while still making Mom feel loved and appreciated.
In conclusion, this Mother's Day may be historic in terms of spending, but it doesn't have to break the bank. By following these cost-saving tips, you can shower Mom with love without overspending.