31 organizations awarded $860,500 in grants to reduce crime in Macon
The organizations must adhere to the Macon Violence Prevention Program's Strategic Plan of addressing systemic issues with evidence-based solutions.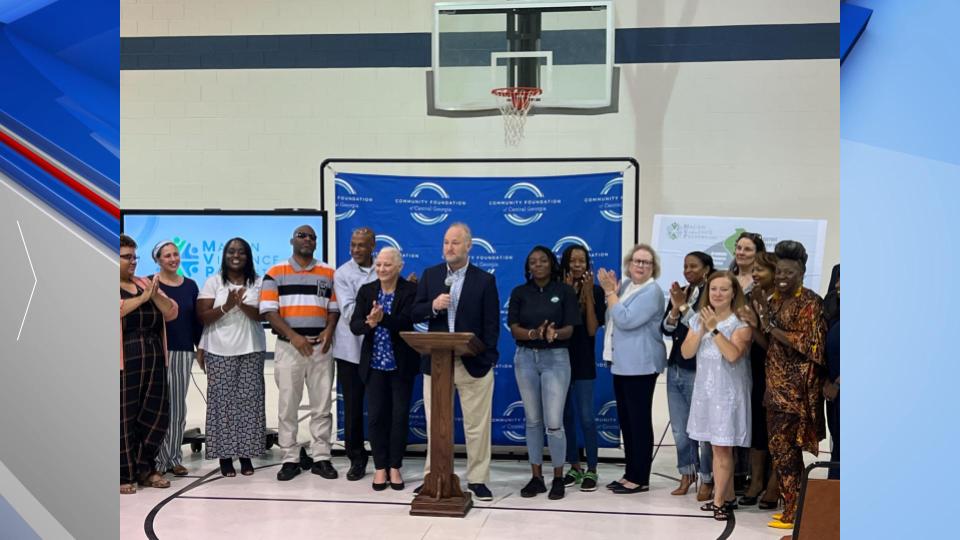 MACON, Georgia (41NBC/WMGT) — The Community Foundation of Central Georgia is investing in alternatives to law enforcement as a long-term solution to violent crime.
This is the second year the Foundation has awarded grants for faith-based and non-profit organizations to participate in the Macon Violence Prevention, or MVP Program.
The Foundation awarded $860,500 worth for grants to thirty-one local organizations to fund programs with the goal of reducing crime. The proposed grant budget of $625,000 increased by $235,500 after the MVP Board reviewed Program applications.
Community Foundation Program Officer, Darius Maynard, said the organizations must adhere to the MVP's Strategic Plan of addressing systemic issues with evidence-based solutions.
"Root causes to violent crimes. Poverty, educational challenges, domestic violence, things of that nature. This is not something that's going to change overnight," Maynard said. "This is something where you plant a seed, take care of it, water it and then you'll reap a harvest later on."
Appleton Episcopal Ministries was a first time recipient of the grant. The organization was awarded $15,500 to provide children with resources like counselors, teachers and academic supplies over the summer.
Missioner Julie Groce said it's important for the community to focus on solving problems for children and families so they don't turn to violence.
"If they are taught good social and communication skills, good intervention skills, good conflict-resolution skills, then things don't escalate to the point where we have to have the sheriff involved," Groce said.
The Next Level Community Development Center was also awarded a grant for the second year of the Program.
Executive Director, Lakesia Toomer, said the additional $90,000 helps the Center build upon their established youth program to provide academic support to students and increase graduation rates.
"This funding allows us to use evidence-based curriculums. So we're not just coming up with things to talk about with the young people;" Toomer said, "We're using prevention curriculums that have actually been proven to be successful with our young people."
According to Darius Maynard, the goal of the MVP program is to provide the community with solutions to crime instead of relying solely on law enforcement.
He said that reducing crime is a long-term goal that requires help from everyone in the community.
"I hope to see less youth-involved crime especially in the age range between 13 and 18, as well as the possibility for adults and parents and families to grow stronger, because every community is as great as its people," he said.
Maynard encourages any organization in the community interested in joining the Macon Violence Prevention Program to submit a proposal to the Community Foundation of Central Georgia.