2021 hurricane season officially begins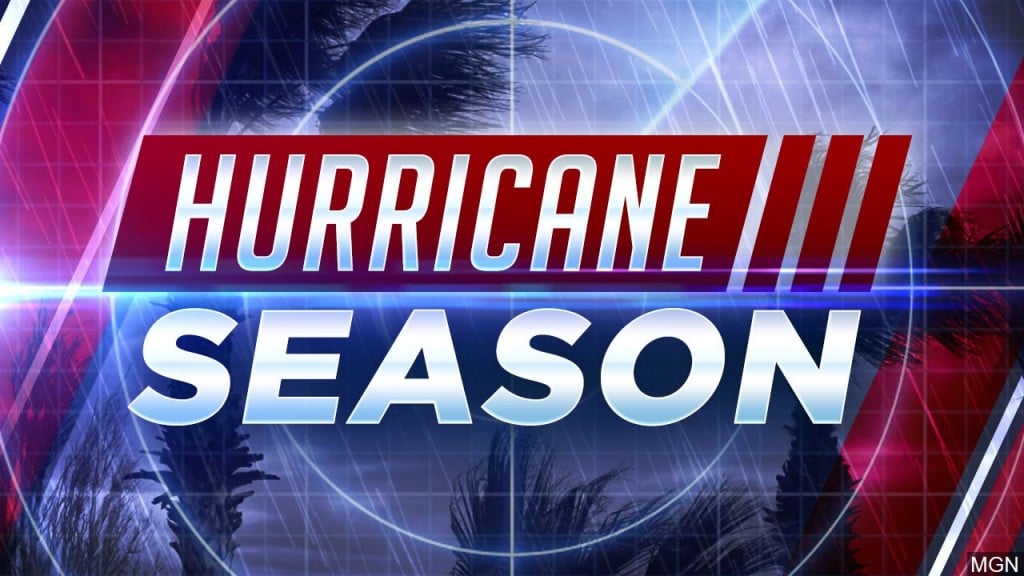 A total of 14 named storms is considered average, based on a 30-year average. Parameters used to forecast a hurricane season are looking favorable for a sixth consecutive above-normal season. Of the 13-20 named storms in NOAA's outlook, 6-10 are expected to become hurricanes with 3-5 of those being major hurricanes, category 3 or stronger.
While Middle Georgia will not bear the brunt of storm damage as some coastal regions will, it is never too early to prepare. Updating your at-home hurricane preparedness kit is always a good idea when the calendar flips to June.
Make sure your kit has non-perishable food items as well as bottled water. Medicine, flashlights, batteries, and important documents should be sealed away in a closed container.
Tropical Storm Ana is already off the board, forming near Bermuda last month. Next up is Bill. The hurricane season runs through November 30th.
Follow Meteorologist Dalton Mullinax on Facebook (Dalton Mullinax 41NBC) and Twitter (@MullinaxWX) for weather updates throughout the day. You can also watch his forecasts Monday through Friday on 41NBC News at Daybreak (6-7 a.m.) and 41Today (11 a.m).