Tracy Armbruster
Email Tracy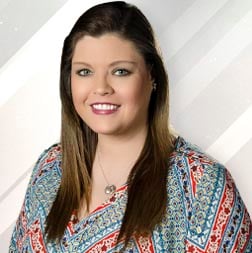 Tracy Armbruster joined 41NBC in May 2014 as the station's Managing Editor/My41 Anchor. She was born in Charleston, South Carolina. But, she considers Marietta, Georgia as her hometown.
Tracy's love for storytelling began in high school. During her four years, she participated in the Mass Media program's daily newscasts. Tracy was also fortunate to be part of the CNN Student Bureau. She even had a story air on the cable network. It was about the 100 year anniversary of the invention of the Zamboni machine.
Tracy graduated from Georgia State University, where she earned a dual B.A. in Broadcast Journalism and Public Speech. In college, she interned at WSB-TV and WGCL-TV in Atlanta.
She started her career as the News Director/Anchor at WDNN-TV in Dalton, Georgia. Then, she became an Anchor/Reporter at WNEG-TV in Toccoa, Georgia. She spent four years as a Digital Journalist at WJTV-TV in Jackson, Mississippi.
Some of Tracy's most memorable stories include former Mississippi Governor Haley Barbour's unprecedented pardons, the Mississippi Legislature's efforts to close the state's only abortion clinic, and the Mississippi River's historic flooding in 2011.
Tracy is thrilled to move back to the Peach State. She's excited to see what all Middle Georgia has to offer.
Tracy loves hearing from viewers. If you have a story idea, email her at tarmbruster@41NBC.com.