Edna Ruiz
Email Edna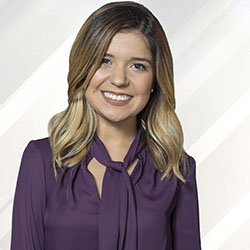 Edna Ruiz joined the 41NBC news team in October of 2016. She was born and raised in Plant City, Florida.
Edna graduated from the University of South Florida in May of 2016, majoring in Telecommunications with a focus in Broadcast News and a minor in Political Science. During her time at USF, she interned at Univision Tampa Bay, FOX 13 News and was the On-Air Promotions announcer for the New York Yankees during Spring Training. She was a USF Latino Scholar and a member of Alpha Delta Pi.
She comes from a Mexican-American background and is fluent in Spanish.
Although she's very new to the area, she is excited to be serving the Middle Georgia community.
Edna loves to meet new people and hear their stories. So, if you have a story idea or just want to say hi, feel free to reach out to her at eruiz@41NBC.com